California DFEH Clarifies Sexual Harassment Training Requirements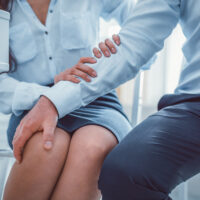 As we previously discussed, California recently passed a series of laws granting expanded protections for employees and imposing a host of new worker-friendly responsibilities on California employers.  Many of these laws go into effect this coming January, although the legislature has extended the deadline for compliance with the new sexual harassment training requirements to January 1, 2021.  Under the new law, employers with five or more employees must train employees about sexual harassment and prevention in the workplace.  Thankfully, the California Department of Fair Employment and Housing (DFEH) has updated its FAQ guidance to clarify the specifics of employers' new sexual harassment training responsibilities under the law.  Below we provide an overview of several of the more significant updates to DFEH guidance on sexual harassment training for California employers.
Defining "effective training"
The new rules require employers to provide "effective interactive training" of supervisory and non-supervisory employees regarding sexual harassment.  DFEH guidance clarifies what is meant by "effective interactive training."  Effective training can include any of the following:
In-person classroom training

E-learning, provided that it is "individualized," "interactive," and created by a qualified trainer and instructional designer

Webinar training (an "internet-based seminar") with content created and taught by a trainer and transmitted via the internet in real time

Other forms of training that are interactive and integrate audio, video, or computer technology in conjunction with the forms of training discussed above.
Group training, such as a group watching a webinar together, is permissible so long as it is interactive (e.g., the training allows for all employees to ask questions, and the employer ensures that all employees that are not present in the same room are actually participating).
Clarifying the scope of covered employees
The DFEH guidance elaborates on which employees must be trained under the new requirements.  Temporary employees, meaning employees who are employed for fewer than 30 calendar days and work for fewer than 100 hours, are not covered.  Temp employees must be trained by their temp services employer.  Moreover, the training requirements apply only to "employees" located in California:  Independent contractors, volunteers and unpaid interns are not covered.  Nor will training be required for employees located outside of California.   
Non-California employees and other non-employees will, however, be counted when assessing whether an employer exceeds the five-employee threshold to trigger the training requirements in the first place.  For example, "if an employer has 2 full time employees and 6 unpaid interns, the employer would meet the training threshold requirement and would need to ensure the two full time employees receive training only."
Re-training is not required for supervisors who have already trained
The guidance clarifies that newly-hired supervisors who have already had the requisite training within the prior two years at their former workplace need not repeat the training at their new job.  However, the employer must send the new supervisor their anti-harassment policy, and the new supervisor must read the policy and acknowledge receipt of the policy. 
If you are an employee with sexual harassment or employee rights concerns in Orange, Riverside, San Bernardino, Los Angeles, or San Diego counties, or a California employer dealing with harassment allegations, employee rights compliance, or other employment law issues, contact the knowledgeable and effective California employment law attorneys at Coast Employment Law at 714-551-9930 for a free consultation.