Orange County Workplace Seminar Assistance Lawyer
At Coast Employment Law, our Orange County workplace seminar assistance lawyers help California businesses avoid employment disputes by developing and maintaining compliance in the workplace. We focus on dispute avoidance through preventive law. One or more uninformed or untrained supervisors can be the difference between business failure and success.
Conducting Workplace Seminars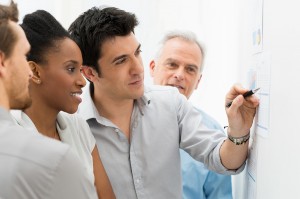 While we offer a broad range of legal services to our business clients, we have learned that our workplace seminars provide effective tools and knowledge that help prevent disputes from escalating into serious legal issues. We are available to conduct workplace seminars on any or all of the following:
Effective personnel management from hire to termination
Recruiting, screening, hiring practices, and background checks
Wage and hour policies and practices
Unlawful discrimination and harassment
Employee leaves of absence (including CFRA, FMLA, FEHA, ADA, and Workers' Compensation)
Contract law, includingnon-compete provisions
Union Avoidance strategies
Recordkeeping
Accommodations
Retaliation
Rules and related practices for internal investigations, discipline, and termination
Contact Coast Employment Law Today For Help With Your Workplace Seminars
Our seminars are performed by experienced Orange County workplace seminar assistance lawyers. Coast Employment Law also provides counsel, representation, and other legal services you need at a cost you can afford.
If you are an employer in Orange, Riverside, San Bernardino, Los Angeles, or San Diego counties, or anywhere in California, contact the Orange County workplace seminar assistance lawyers with Coast Employment Law today at 714-551-9930, or complete the contact form on this website to set up a free consultation.