Orange County Personnel Policy Development Lawyer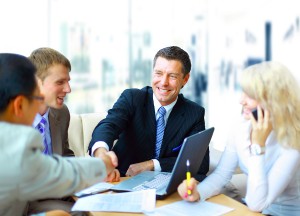 Properly crafted personnel policies bring organization to your business and provide a foundation for day-to-day operations and decision-making. With the right policies in place, your business should be able to avoid costly litigation. The Orange County personnel policy development lawyers at Coast Employment Law will help you develop, implement, and maintain the personnel policies that meet your company's needs while achieving compliance with state and federal employment laws. At Coast Employment Law, our Orange County personnel policy development lawyers are experienced in dispute avoidance through preventive law.
Personnel Policy in California
Policies and procedures have a direct legal relationship. For each policy, you need carefully drafted procedures. Many companies acquaint employees with their policies through printed or downloadable employee handbooks or manuals. Our Orange County personnel policy development lawyers help companies create policies and procedures, draft employee handbooks, and assure that all policies and procedures are compliant. Coast Employment Law also offers training and advice to managers and supervisors regarding all legal aspects of personnel policies and procedures.
Contact Coast Employment Law Today
The Orange County personnel policy development lawyers with Coast Employment Law will help you implement up-to-date, fully compliant personnel policies at an affordable rate. We provide the counsel, representation, and services you need at a cost you can afford. The reality is that most legal disputes can be resolved long before the disputants end up in a courtroom. Numerous southern California businesses already trust Coast Employment Law to help with their personnel policy and other legal needs.
If you are an employer, hiring manager, or HR officer in Orange, Riverside, San Bernardino, Los Angeles, or San Diego counties, or anywhere in California, contact Coast Employment Law today at 714-551-9930, or complete the contact form on this website for a free consultation.