Orange County HR Compliance Attorney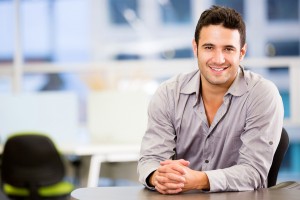 We live and work in a time when lawsuits are often the first rather than the last resort. California employment law is frequently complicated and expanding in scope. If you are a business owner, Human Resources (HR) personnel or hiring manager, you already understand that businesses can become targets with the "deep pockets". The Orange County HR compliance attorneys at Coast Employment Law can help you to reduce or extinguish the disruption and threat of litigation.
HR Compliance in California
Our experienced Orange County HR compliance attorneys actively assist HR professionals across southern California with a broad range of personnel-related legal issues. We identify the key legal issues you face and help you find genuine, effective solutions. Areas we frequently help HR departments with include:
Hiring and firing
Drafting of employee handbooks
Peer and policy statements
Compensation issues
Leaves
Disability accommodation
Employee discipline
Documentation
The Orange County HR compliance attorneys at Coast Employment Law combine years of employment law experience with an abiding commitment to the many businesses we serve and represent in southern California. We provide HR departments with the counseling and training they need to to maintain compliance and sidestep legal difficulties. Our Orange County HR compliance attorneys can audit your records and personnel policies, review your procedures, and keep you compliant and up-to-date regarding changes in state and federal employment laws.
Contact Coast Employment Law Today For Help With HR Compliance
A trained and active HR department substantially reduces the likelihood of costly litigation. Whether you need to create an employee handbook, prevent discrimination and harassment, or establish new disciplinary policies, we will provide the legal assistance you need. If you are a California-based employer, contact Coast Employment Law today at 714-551-9930 to learn more about protecting your business interests through HR training and counseling, or complete the contact form on this website to schedule your free consultation.