Orange County Employee Discipline Attorney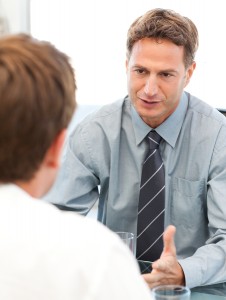 As most employers know, employee discipline issues can be very challenging. However, to maintain productivity and quality, it can become a disappointing necessity. Offering employees a second chance is a normal first response, but "second chances" may cause your disciplinary policies to appear capricious and create liability issues for your business.
Legal Approach To Employee Discipline
You need a proven, consistent, legal approach to employee discipline before you find yourself on the wrong end of a discrimination, harassment, or wrongful termination claim. The Orange County employee discipline attorneys at Coast Employment Law are dedicated to helping you. We are business owners ourselves. Companies across southern California depend on Coast Employment Law not only for legal representation, but they also look to our experienced Orange County employee discipline attorneys for established ways to keep harassment, discrimination, and wrongful termination claims from materializing.
Contact Coast Employment Law Today
Consistent, full and fair application of workplace rules can help protect your company. While employers should design policies that suit their individual company needs, we recommend several common tools that usually deliver positive results. The experienced Orange County employee discipline attorneys at Coast Employment Law can help you create and implement personnel policies that integrate such tools.
Join the many southern California businesses that trust Coast Employment Law for advice, training, legal representation, and other legal needs. If you own a business in California, call Coast Employment Law today at 714-551-9930, or complete the contact form on this website for a free consultation.