Orange County Preventive Law Attorney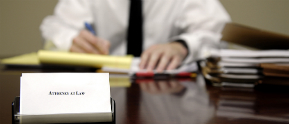 Coast Employment Law is a pioneer in the emerging field of preventive law. With the help of an experienced Orange County preventive law attorney, employers can avoid most potential legal disputes with employees, clients, regulatory agencies, and law enforcement. While pre-dispute and dispute-avoidance work has long been a part of legal practice, Coast Employment Law focuses on putting dispute-avoidance first and obtaining the practical benefits of preventive law for the employers that we counsel and serve.
An Orange County preventive law attorney from Coast Employment Law will take the time and make the effort to learn about your business, its goals, and its mission. We provide the legal counsel and services you need to avoid costly legal problems. Our Orange County preventive law attorneys advise employers throughout southern California regarding these topics and more:
Personnel policy development and maintenance
Supervisor training
Human resources (HR) compliance and personnel policy auditing
Internal investigation guidance
Union avoidance strategies
All aspects of dispute avoidance through preventive law
Most legal disputes handled by our Orange County preventive law attorneys never make it to a courtroom and are quickly resolved. Our emphasis on preventive law marks an innovative shift in focus that keeps employers out of court and focused on business instead of legal trouble. Our preventive law strategies for employers include helping businesses create compliant policies and procedures; drafting comprehensive employee handbooks; and conducting seminars and employment-related legal training for managers, supervisors, and HR staffs.
An experienced Orange County preventive law attorney from Coast Employment Law can help employers develop the policies, practices, and programs that substantially reduce exposure to costly and time-consuming employment law disputes. Employers regularly tell us that our preventive law measures have stopped minor legal issues from growing into serious legal problems. Before your business gets trapped in expensive and troublesome litigation, Coast Employment Law will help you develop the proven policies and practices that prevent employment disputes and keep your business running smoothly. Don't hesitate to call us and speak with an experienced Orange County preventive law attorney today.
If you are an employer in Orange, Riverside, San Bernardino, Los Angeles, or San Diego counties, or elsewhere in California, and you need the assistance of an experienced Orange County preventive law attorney, contact the Coast Employment Law today at 714-551-9930, or complete the contact form on this website to schedule your free consultation.