Orange County Discrimination Lawyer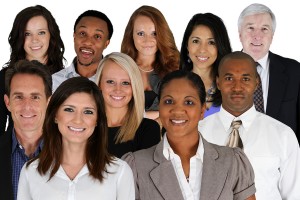 The Orange County discrimination lawyers at Coast Employment Law help clients who have suffered discrimination from employers throughout southern California. Employment discrimination happens whenever an employer treats an employee differently from others because of the employee's race, gender, religion, nationality, orientation, age, pregnancy, or disability. An employer can discriminate by showing favoritism to employees of a certain race, gender, or religion, by denying benefits or terminating an employee because of race, gender, or religion, or by making unwanted sexual advances. If you face discrimination at work, it needs to stop. The Orange County discrimination lawyers at Coast Employment Law can help.
Discrimination In California
While employment discrimination is illegal across the nation, California's workers are more thoroughly protected than workers in any other state. California's Fair Employment and Housing Act expressly forbids employment discrimination for any of these reasons:
race, color, or religion
sex, gender, gender identity, or gender expression
sexual orientation or marital status
national origin, ancestry, or mental and physical disability
medical condition, age, or pregnancy
At Coast Employment Law, our Orange County discrimination lawyers goals are to help workers and employers avoid disputes by achieving and maintaining compliance with state and federal employment laws. We focus on dispute avoidance through preventive law, and we're seasoned, experienced negotiators. If you're a victim of employment discrimination, we may be able to obtain a settlement for you without the burden and time involved in a trial. If negotiation isn't feasible, we provide zealous courtroom representation, and our impressive trial record speaks for itself.
Contact an Orange County Discrimination Lawyer Today
If you've been discriminated against by an employer, don't be held back by embarrassment, by a feeling that the system is stacked against you, or by fear of retaliation from your employer. The Orange County discrimination lawyers at Coast Employment Law understand the anxiety and uncertainty that employment discrimination causes. We assess your situation, help you make the right choices, and provide the sound legal advice you need.
Our Orange County discrimination lawyers dedicated will go the distance for you. With our reputation for tenacity and our years of employment law experience, we can guide you through the legal process until we achieve the best outcome possible to your case. If you or anyone you know in Orange, Riverside, San Bernardino, Los Angeles, and San Diego counties, or anywhere in California, needs legal help to fight employment discrimination, contact Coast Employment Law at 714-551-9930, or complete the contact form on this website to schedule a free consultation.