Orange County Hiring and Firing Guidance Attorney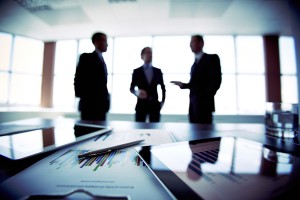 California is an at-will employment state. Because of this, some employers incorrectly believe they can fire an employee for any reason. There are many exceptions to at-will employment. If you are an employer, you should have in place policies that affirm that you are an at-will employer. If you are sued for wrongful termination, it will likely cost you money, time, and probably a lot of anxiety. The experienced Orange County hiring and firing guidance attorneys at Coast Employment Law can vigorously defend you against wrongful termination charges and help you to avoid such disputes in the future. In this area of litigation, you need to have the legal experience at Coast Employment Law working for you.
Hiring and Firing in California
Wrongful termination is a legal concept that can include a wide range of claims. For example, an employee might accuse your business of wrongful termination. Terminating an employee based on a "protected characteristic" is prohibited. Employers are also prohibited from terminating an employee in retaliation for exercising a statutory or Constitutional right or privilege. The Orange County hiring and firing guidance attorneys at Coast Employment Law will work directly with you to design employment policies that protect your at-will status and that comply with all state and federal employment laws.
Another way to understand the risks associated with employing someone is by understanding that each and every hire represents a potential lawsuit.
Hiring and Firing Challenges
We are business owners too, and our Orange County hiring and firing guidance attorneys understand the challenges of an employer. Our years of employment law experience, including our litigation experience, makes us the law firm that businesses across southern California trust for legal advice and representation. If you are an employer facing a wrongful termination charge – or any employment-related allegation – we compile evidence and line up witnesses on your behalf, and we work to diligently defend your business. Then we help you to avoid similar claims in the future.
Contact Coast Employment Law Today
If you or anyone you know in Orange, Riverside, San Bernardino, Los Angeles, and San Diego counties, or anywhere throughout California, requires the services of an experienced employment lawyer, contact an Orange County hiring and firing guidance attorney with Coast Employment Law at 714-551-9930, or complete the contact form on this website to schedule a free legal consultation.