Orange County Employment Attorney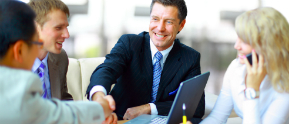 Asserting your legal rights on the job can be frightening when your paycheck – and your ability to care for your family and meet your obligations – is threatened. When your rights are violated by your employer, it can be shattering. The Orange County employment attorneys at Coast Employment Law help workers across southern California to resolve employer/employee disputes. We focus on dispute avoidance through preventive law, we're known for skilled, savvy negotiation, and we offer personal, dedicated advice and services to each client we represent.
Our Orange County employment attorneys' mission at Coast Employment Law is to help employees and employers dodge disputes through full employer compliance with employment laws. If your rights as an employee have been violated by your employer, we may be able to negotiate a settlement without the distraction, expense, and time involved in a trial. If negotiation isn't feasible, we provide aggressive representation at trial, and our winning record speaks for itself. You deserve to be treated with respect, and you should be able to work with having your rights violated and without any fear of retribution. An experienced Orange County employment attorney with the Coast Employment Law can help you to achieve the best possible outcome to your legal situation.
An Orange County employment attorney from the Coast Employment Law can help workers facing legal problems with:
The experienced Orange County employment attorneys with Coast Employment Law find innovative ways to achieve success for our clients. We may be able to resolve your case simply by sending a letter to your employer. We may pursue negotiation or mediation. If necessary – and usually, it isn't – we provide aggressive courtroom representation. We will help you achieve the best possible outcome while taking your personal concerns and your goals for the future into account. We also make working with an employment lawyer as comfortable and as easy as possible, beginning with your free, no-obligation consultation. Our experienced Orange County employment attorneys will go the distance for you. If you or anyone you know in Corona, Riverside, San Bernardino, San Diego or anywhere else in California needs an employment attorney to fight a violation of his or her rights, contact Coast Employment Law today at 714-551-9930, or complete the contact form on this website to schedule a free consultation.