Serving Clients in Orange County, Riverside, San Bernardino, San Diego and Los Angeles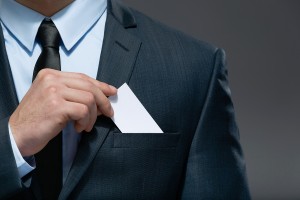 The attorneys at Coast Employment Law routinely create employee handbooks tailored for specific business needs. Employee handbooks are distributed by many employers to communicate company policies to employees. Specific policies may be required by law or provide legal protection to the employer. Other information may explain the company's history, employee benefits, and what is expected of employees including workplace conduct, attendance, and other issues.
Need help drafting your employee handbook? We'll review your employee handbook for free, ensuring that your handbook protects both the business and your employees. Call today for your free, no obligation review!
Creating Your Employee Handbook
In creating or modifying your handbook, Coast Employment Law will recommend the policies and procedures which meet your business needs and management style. A properly prepared employee handbook is a valuable communication tool, but employers must avoid the legal problems that can emerge when a handbook is insufficient or inaccurate. The handbook should spell out the employer's expectations and the employee's rights. Common errors such as failing to properly explain compensation and vacation policies, discrimination and sexual harassment reporting procedures, and electronic communication policies.
Contact Coast Employment Law Today
Contact Coast Employment Law to create an employee handbook for your business or to revise your existing handbook for compliance. If your business does not use an employee handbook, Coast Employment Law attorneys will guide you through the process and advise you about laws that may affect your business. If your business already distributes an employee handbook, our attorneys will advise you regarding noncompliant policies and will offer alternatives.
Do not overpay for a handbook. Coast Employment Law attorneys will write or revise a Handbook for your business at an affordable price. If you or anyone you know in Orange, Riverside, San Bernardino, Los Angeles, and San Diego counties, or anywhere in California, needs the assistance of experienced employment attorneys, contact Coast Employment Law at 714-551-9930, or fill out the contact form on this website to schedule a free legal consultation.