Orange County Employer Defense Lawyer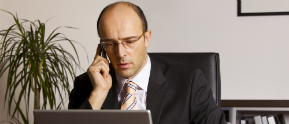 Employers know that nothing is more disruptive than an explosive legal dispute. A quick resolution is essential, but that requires an employer defense lawyer who understands your business and the laws impacting it. The Coast Employment Law focuses on quick resolutions and in avoiding disputes entirely through preventive law. Our Orange County employer defense lawyers provide practical, hands-on counsel designed to prevent disruptive employment disputes – to put out the fires before they start. We handle a wide variety of employment-related disputes and resolve most of them before they reach the courtroom. Our Orange County employer defense lawyers also counsel and advise southern California employers on compliance with federal, state, and local employment laws with the aim of avoiding and preventing costly, disruptive litigation. We are the law firm trusted across southern California to protect employers and their interests.
A Unique Approach to Preventive Law
Specifically, the Coast Employment Law helps employers design policies and procedures that significantly reduce exposure to legal disputes. We help employers with employee contracts and discipline, personnel policies and practices, payroll practices, internal investigation procedures, and the full range of employment law issues. We work with employers in a variety of industries to create policies and procedures that are fair, compliant, and most conducive to dispute-avoidance. Among the services that the Coast Employment Law can offer, we:
Our Orange County employer defense lawyers advise employers and train personnel regarding the full range of employment-related legal issues, and we represent employers in disputes regarding:
Discrimination issues
Employment contracts
Employee leave of absence issues
Harassment issues
Hiring and firing
Wage and hour laws and regulations
And More
Should preventive measures prove inadequate in a particular situation, an experienced Orange County employer defense lawyer will provide the skilled and aggressive legal representation you need. If you're an employer in Orange, Riverside, San Bernardino, Los Angeles, or San Diego counties, or elsewhere in California, and you need the services of an experienced Orange County employer defense lawyer, contact the Coast Employment Law today at 714-551-9930, or complete the contact form on this website to schedule your free consultation.