Orange County Supervisor Training Lawyer
As you know, employment lawsuits involve claims such as harassment, discrimination, wages, leave of absence, wrongful termination, and/or retaliation. With the training that our Orange County supervisor training lawyers can provide to managers and supervisors, many employment claims can be circumvented before they evolve into a lawsuit. The effectiveness of our management and supervisor training is reflected by the large amount of California companies who trust us with such training and their other legal needs.
Benefits of Supervisor Training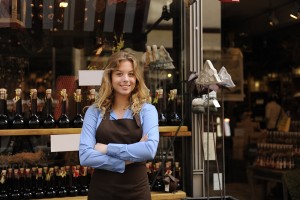 Supervisors and managers represent their employers when interacting with employees. In this litigious business environment, supervisors need a comprehensive understanding of the employments law and the policies and practices required to prevent employment-related lawsuits. Your business can avoid potential legal trouble by training your managers and supervisors to understand federal and state employment laws.
At Coast Employment Law, our Orange County supervisor training lawyers have years of employment law experience. We train managers and supervisors in matters related:
Compliance with employment interviews
Understand unlawful discrimination and harassment
Recognize employee concerns
Learn to conduct full, fair and prompt investigations
Address employment-related questions and concerns
Understand applicable employer legal obligations
Contact Coast Employment Law Today
If you intend to remain in business, your organization will likely face unique challenges. Although it is difficult to avoid all employment disputes, a good understanding of the legal issues that may impact your business can help your business avoid many of those disputes. From discussing a single issue to conducting formal supervisor training, the experienced Orange County supervisor training lawyers at Coast Employment Law are ready to serve your business and meet your legal needs.
If you are an employer, hiring manager, or HR officer in Orange, Riverside, San Bernardino, Los Angeles, or San Diego counties, or anywhere in California, contact an Orange County supervisor training lawyer with Coast Employment Law today at 714-551-9930, or complete the contact form on this website for a free consultation.