Orange County Harassment Defense Lawyer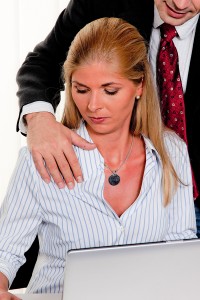 You have a faithful employee who has worked for you for years. One day, you notice that employee's attitude has changed. The smile is gone. The energy has evaporated. A week later, you find out the employee is suing your business for sexual harassment. The development is a shock, completely unexpected. You are going to need help from Orange County harassment defense lawyers like those at Coast Employment Law.
Kinds of Sexual Harassment Claims
Two kinds of sexual harassment claims arise in California: "quid pro quo" claims and "hostile work environment" claims. Additionally, sexual harassment allegations frequently generate further claims such as retaliation by the employer, emotional distress, defamation and many more. The experienced Orange County harassment defense lawyers at Coast Employment Law have defended numerous businesses against sexual harassment claims. We also offer the training that helps you recognize and prevent quid pro quo and hostile work environment harassment claims .
In today's business atmosphere, you need to understand your legal rights even before a dispute arises. That is where Coast Employment Law can offer valuable help. Clients inform us that our recommended preventive law approach provides a peace of mind that they are doing things correctly. Before your business becomes swept up in burdensome and lengthy litigation, the Orange County harassment defense lawyers with Coast Employment Law can help develop effective policies and practices to avoid claims of unlawful harassment and retaliation and keep your operations running smoothly.
Harassment Issues and California Law
Sexual harassment is prohibited under both federal and California state law. It is defined as unwelcome, offensive sexual behavior, including but not limited to verbal harassment such as derogatory comments and physical harassment such as leering, inappropriate touching, or deliberate assault. If your business is already involved in a sexual harassment dispute, it is important to select a law firm that you can trust to defend your rights and interests. As experienced, pro-business, Orange County harassment defense lawyers, protecting your interests also preserves employment opportunity for your employees.
Contact Coast Employment Law Today For Help With Harassment Issues
If despite your best efforts, you are sued for sexual harassment, the experienced Orange County harassment defense lawyers at Coast Employment Law can offer meaningful, zealous representation on your company's behalf. If you need the services of an experienced California employment attorney in Orange, Riverside, San Bernardino, Los Angeles, or San Diego counties, or elsewhere in California, contact Coast Employment Law today at 714-551-9930, or complete the contact form on this website for a free consultation.