Orange County Labor Regulations Attorney
Wages, hours, and overtime are governed nationally by the Fair Labor Standards Act. California law offers additional wage-and-hour protections to this state's workers. Non-exempt employees must be paid at least 1.5 times their hourly salary for overtime hours. In some cases, an employer's greed or ignorance may prevent you from receiving overtime you've earned. If you aren't being paid properly, it needs to stop now. While there are various ways you can be cheated out of your overtime, the best way to face the issue is with immediate legal help from the Orange County labor regulations attorneys at Coast Employment Law. If any of these situations describes you, you probably are not being properly compensated for your overtime:
Your time sheet is altered
You're told to work "off the clock"
You're denied overtime because it wasn't approved in advance
Breaks and lunches are deducted even if you worked instead
You're told to shift your overtime hours to the next week's time sheet
You're paid straight time for overtime hours
You're denied breaks or lunch
Wage and Hour Laws in California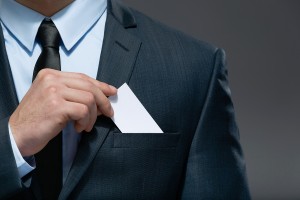 If you're legally entitled to overtime that your employer hasn't paid, Coast Employment Law can defend your rights and recover your wages. Under federal law, any employer who knowingly and willingly fails to pay you overtime wages may have to pay you an additional penalty. Under California law, employers who willfully withhold overtime pay can also be compelled to pay penalty fees. Overtime laws are complicated. Certain white-collar workers are exempt, and the legal definition of "employee" sometimes comes into question.
Contact an Orange County Labor Regulations Attorney Today For Help With Wage and Hour Laws
Coast Employment Law has the experience and skills to make the law clear and to obtain the justice you need. We're seasoned, experienced negotiators; our Orange County labor regulations attorneys can probably obtain a settlement for you without the aggravation of a court trial. If not, we provide dedicated courtroom representation, and our remarkable trial record speaks for itself. The Orange County labor regulations attorneys of Coast Employment Law assess your situation, help you choose the right options, and provide the reliable legal advice you need.
With our reputation for tenacity and years of experience, our Orange County labor regulations attorneys work to achieve the best outcome possible to your case. If you or anyone you know in Orange, Riverside, San Bernardino, Los Angeles, and San Diego counties, or anywhere in California, needs legal help to obtain overtime pay, call Coast Employment Law at 714-551-9930, or complete the contact form on this website for a free consultation.