Orange County Sexual Harassment Lawyer
Workplace harassment takes many forms, but most commonly, it's sexual harassment, and it's against the law. Sexual harassment by an employer can destroy your dignity, your ambition, and your self-confidence; victims often suffer long-term psychological consequences. It's even worse when you aren't believed by others. The Orange County sexual harassment lawyers at Coast Employment Law can help. For years, we have successfully represented victims of sexual harassment in negotiations and in courtrooms throughout southern California. If you are a victim of sexual harassment at work, don't put up with it for even one more day. Contact Coast Employment Law immediately; our Orange County sexual harassment lawyers will help you stop the harassment, and you may even be awarded compensation for your damages.
Sexual Harassment In California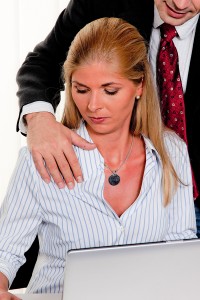 California law defines sexual harassment as any harassment based on sex or of a sexual nature; gender harassment; orientation harassment; and harassment based on pregnancy, childbirth, or related conditions. Specifically, sexual harassment includes unwanted sexual advances; offering employment or benefits in exchange for sexual favors; leering; making sexual gestures; displaying suggestive objects, pictures, cartoons, or posters; making or using derogatory comments, epithets, slurs, or jokes; degrading language used to describe an individual; suggestive or obscene letters, notes, emails, or invitations; physical touching or assault, including impeding or blocking the victim's movement around the workplace.
At Coast Employment Law, our goal is to help workers and employers avoid harassment disputes through compliance with harassment and discrimination laws. Our Orange County sexual harassment lawyers practice preventive law aimed at avoiding lengthy and arduous legal procedures, and we're skillful, experienced negotiators. If you're a victim of workplace sexual harassment, we may be able to win justice for you without the burden and time involved in a trial. If negotiation isn't feasible, we offer savvy, experienced courtroom representation, and our impressive record of victories speaks for itself.
Contact An Experienced Orange County Sexual Harassment Lawyer Today
The seasoned Orange County sexual harassment lawyers at Coast Employment Law will go the distance for you. We are well-known throughout southern California for both our tenacity and experience; we will work diligently achieve the best possible outcome to your case. If you or anyone you know in Orange, Riverside, San Bernardino, Los Angeles, and San Diego counties, or anywhere in California, needs legal help, call Coast Employment Law today at 714-551-9930, or fill out the contact form on this website to set up a free consultation.