Orange County Employer Defense Attorney
The Orange County employer defense attorneys at Coast Employment Law specialize in quick resolutions and avoiding legal disputes entirely through preventive law. Our Orange County employer defense attorneys help employers anticipate potential trouble spots and design strategies that discourage and prevent aggravating, costly litigation. Despite your best efforts and ours, disputes may sometimes arise that can't be defused or settled by even the best negotiators. When a lawsuit is unavoidable, our experienced Orange County employer defense attorneys have the skills and legal knowledge it takes to defend employers in this specialized and often-controversial field of law. We aggressively represent businesses accused of wrongful termination, retaliation, breach of contract, defamation, wage and hour violations, and more. We also defend employers targeted for class action suits. if you are an employer who faces – or anticipates – an employment-related lawsuit, speak right away with one of the experienced Orange County employer defense attorneys at Coast Employment Law.
Protecting Your Interests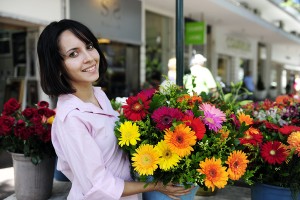 Our Orange County employer defense attorneys are trusted across southern California to protect employers and their interests. to avoid courts, trials, and the headaches that go with them, we advise businesses and train their personnel regarding the full range of employment-related legal issues including, for example, hiring, documentation, termination, harassment, and discrimination. We recommend compliance with all employment laws, and we suggest (and help you to implement) policies that are clearly communicated through hiring interviews, training sessions, and employee manuals.
Persuasive, Aggressive Defense
At Coast Employment Law, our Orange County employer defense attorneys first mission is to help employers avoid litigation altogether, or to negotiate quick, reasonable settlements. When that can't happen and you require courtroom representation, our experienced employer defense attorneys will assess your case, explain your options, and develop a persuasive, aggressive defense. Our reputation and our record of success speak for themselves. We represent employers in disputes regarding:
Discrimination and harassment
Employment contracts
Leave of absence issues
Hiring, firing, and wage and hour claims
Retaliation, defamation, and invasion of privacy claims
Class action lawsuits
Other employment-related legal claims and issues
When preventive measures fall short, speak to an experienced Orange County employer defense attorney who will provide the skilled, aggressive defense you need and deserve. if you're an employer in Orange, Riverside, San Bernardino, Los Angeles, or San Diego counties, or anywhere in California, and you face or expect a lawsuit from an employee, ex-employee, or a rejected candidate for employment, contact the Coast Employment Law today at 714-551-9930, or complete the contact form on this website to schedule a free consultation.