Orange County Employment Law Attorneys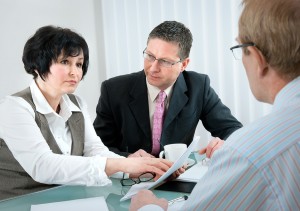 Whether you operate a business or simply work for one, state and federal employment laws govern many aspects of your employer-employee relationship. Every year, new employment laws are passed and new employment-related lawsuits are filed. When a legal dispute erupts between employer and employee, it can mean the difference between success and failure for the business, and between work and unemployment for the worker. At Coast Employment Law, our Orange County employment law attorneys help businesses and their employees avoid legal disputes and quickly resolve the disputes that inevitably flare up. We focus on dispute avoidance through preventive law. Whether you are the employee or the employer, the employment law attorneys at Coast Employment Law will work to resolve the situation in your favor quickly and professionally. We are skilled, experienced Orange County employment law attorneys who work for both employees and employers throughout southern California.
Our Orange County employment law attorneys take the time and make the effort to learn about your work and your business, and we provide the legal counsel and services you need to avoid costly problems. We help employers create compliant policies and procedures and draft comprehensive employee handbooks. We offer seminars and legal training for managers, supervisors, and HR staffs. We provide legal representation to businesses, and we also work for employees whose rights have been violated. The Orange County Employment Law Attorneys at Coast Employment Law are skilled in the areas of:
Wage-and-hour laws
Contract law
Discrimination and harassment
Disability accommodation
Leaves of absence and termination
Whistleblower protections and retaliation
Workers' Compensation
Immigrant employment
All other employment-related legal issues
Whether you need to settle a contract dispute, train your supervisors regarding discrimination laws, or create compliant policies and procedures, we can help. Businesses throughout southern California trust Coast Employment Law for all of their legal services and needs.
Our Orange County employment law attorneys also represent employees who've suffered discrimination, lack of accommodation, harassment, and other wrongs. We work to settle disputes to the satisfaction of both parties long before the argument ends up in court. If, despite your best efforts and ours, your case goes to trial, we offer experienced, aggressive representation, and our record speaks for itself.
If you or anyone you know in Orange, Riverside, San Bernardino and San Diego counties, or anywhere in California, needs the help of skilled, experienced employment attorneys, contact Coast Employment Law at 714-551-9930, or complete the contact form on this website to schedule a free consultation.