Work Life Balance: How Employers Can Help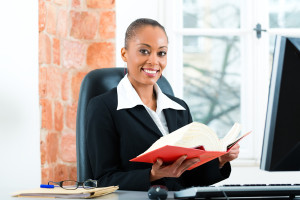 Work- life balance is crucial, because it does affect your employees' productivity and potential. If you have recently noticed an employee looking stressed, fatigued, sleepy, or underperforming in the workplace, you may want to step in and understand the reason for this. In many cases, underperforming is the result of an inability to balance professional workloads, with personal responsibilities.
Different companies respond differently to employee suggestions or requests for accommodations for personal matters. For instance, a recent study found that people take a much more negative view of women, who request work accommodations to seek a better work- life balance. Women were much less likely to be viewed positively compared to men who were likely to be viewed positively for trying to seek a work- life balance.
The researchers asked 650 persons to read transcripts of conversations between an employer and employee. In these transcripts, some of the employees asked for reasonable work accommodations to achieve better work-life balance. Those accommodations included a request to telecommute, come in early to work, or leave earlier a few days week.
When the employees asked the employer for a request for telecommuting for childcare reasons, about 70% of participants in the study, said that they would be very likely to approve the request if it was made by a male. However, only 57% said that they would be likely to approve the request if it was made by a female. The study underscores to Los Angeles employment attorneys that far too many people continue to think of childcare and domestic responsibilities as a woman's domain, and do not believe that accommodations are needed for women in such cases. However in the case of males, people actually encourage the seeking of such work-life balance.
How can you encourage employees in your workplace to strike that balance between personal and professional lives? Los Angeles employment attorneys offer the following tips.
Many employers provide crèches, childcare facilities, and wellness programs for employees. Others offer flexitime, telecommuting, and part- time work so that employees can focus on their personal lives. Some employers offer referral services that can help workers find appropriate care, including child care, elder care, and other programs that are necessary to maintain that balance.