What is a PAGA Claim?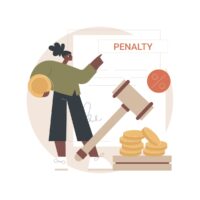 The Private Attorneys General Act (PAGA) is a California Labor Code statute that allows employees to seek out civil penalties against their employers, enabling them to essentially act as "private attorneys general."
Employees can seek out civil penalties for themselves and/or other employees on behalf of the State of California. The law was enacted in 2004 as a result of the state being unable to adequately ensure that the state's labor laws were being enforced.
Who Can File a PAGA Claim?
Under the statute, aggrieved employees can move forward with a PAGA claim. In many employment contracts throughout California, employees are required to sign off their rights to sue an employer or join a class action against them by agreeing to arbitrate disputes instead. When an employee files a PAGA claim, these waivers can be disregarded. In this way, PAGA claims can help employees get the representation they deserve to ensure their workplace complies with the state's labor laws.
Labor Violations Resulting in PAGA Claims
Under the statute, there are three different types of labor violations that can occur for an employee to move forward with a PAGA claim. They include the following:
Violation of California labor codes listed specifically in the statute.
Violations of California's health and safety regulations.
Any other violations pertaining to California's labor laws.
Filing a PAGA Claim
Moving forward with a PAGA claim is much different than moving forward with a traditional wage lawsuit. PAGA claims must first be filed with the California Labor and Workforce Development Agency. The application is online and comes with a $75 fee to file. In some instances, this fee can be waived.
In the filing documents, the aggrieved employee must detail specific facts about their grievances and why they are bringing their claim. The filing should include the basic facts of the dispute, which labor laws the employer is in violation of, and a list of any other aggrieved employees who were impacted by the dispute.
While the initial filing should include as much information as possible, it does not have to be entirely thorough. Once the agency begins to investigate, more details may be pulled from the filer.
After the agency receives the PAGA claim, they have 65 days to decide whether or not they want to take the case. If they decline to take the case, the aggrieved employee can move forward with their own PAGA lawsuit.
The PAGA claims that move forward are described as representative lawsuits. Unlike a class action lawsuit, representative lawsuits do not need to be certified. The employee who is filing the PAGA lawsuit will stand in as the representative for all the other aggrieved employees.
The statute of limitations for filing a PAGA lawsuit is one year. After a PAGA claim is filed, the employer will be served via certified mail of the claim.
Recovering Civil Penalties
Unlike wage and hour lawsuits against employers, aggrieved employees who file PAGA claims can only recover civil penalties and not lost wages.
75% of the civil penalties recovered will go to the state of California. The remaining 25% will go to the aggrieved employee and will be split up among all the employees who were impacted by the labor code violations.
The fines can be steep for employers who violate California's labor laws. Initial violations can carry with them a civil penalty of $100 for every employee, per pay period. If it is a subsequent violation, the civil penalty becomes $200 per employee, per pay period.
Seeking Legal Guidance
Since the statute was enacted, PAGA claims have become an integral part of enforcing California's labor laws. If you feel you have a case in moving forward with a PAGA claim, doing so with a knowledgeable lawyer can help you secure the representation and compensation you deserve. At Coast Employment Law, our dedicated team can help you with all your case needs. Reach out today to speak to someone about your concerns.