What are the Whistleblower Laws in CA?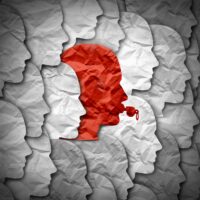 California's whistleblower protection laws are intended to protect workers who discover that their employer is acting unlawfully. If an employee discovers fraudulent conduct, wage and hour violations, discrimination, harassment, or other illegal conduct, California law encourages them to report that conduct either internally or externally without fear of retaliation. Continue reading to learn about California's whistleblower laws.
What is Whistleblowing?
Whistleblowing occurs when an employee "blows the whistle" on their employer by reporting the employer's misconduct. The misconduct can take the form of a violation of a state or federal law, a violation or noncompliance with a local, state, or federal regulation, or unsafe working conditions provided for employees. Blowing the whistle may take one of several forms, including:
Reporting suspected illegal activity internally, to a supervisor or another employee (such as Human Resources or a compliance department) with authority to investigate, discover, or correct the violation;
Reporting suspected illegal conduct externally to a state or federal agency.
An employee can blow the whistle and remain protected under the law so long as they have reasonable cause to believe a violation has taken place. The employee need not be utterly certain, and need not have definitive proof in hand. Even if the underlying conduct is ultimately found to be lawful, if the employee had a reasonable justification for reporting the potentially unlawful conduct in the first place, they are protected by California's whistleblower laws.
Whistleblower Protection Laws in California
California's principal protection for whistleblowers is provided by the California Whistleblower Protection Act. The Act prohibits employers from retaliating against employees who report any unlawful conduct either internally or externally, including violations of local, state, and federal laws and regulations. The Act prohibits retaliation by employers who suspect an employee has disclosed or will disclose information about unlawful conduct, whether or not the employee actually has or actually intends to blow the whistle. California's whistleblower laws also protect employees from retaliation for refusing to participate in unlawful conduct.
Government Code Section 8547.1 extends whistleblower protections to employees of government agencies. The law also protects state employees who report instances of "waste, fraud, [and] abuse of authority" as well as any "threat to public health."
Additionally, the California False Claims Act (FCA) protects employees from retaliation who report billing fraud and other fraudulent acts directed at the state or other governmental bodies. The FCA might apply when an employee of a medical office reports acts of Medicare fraud, for example, or when fraudulent bills are issued by a government contractor.
What is Retaliation?
Retaliation includes any adverse employment action taken against an employee in response to an actual or perceived reporting of unlawful conduct. An employer may be engaging in retaliation if, in response to an employee blowing the whistle, the employer:
Fires the employee
Denies the employee a promotion
Refuses to hire the employee for a given position
Isolates the employee from other workers
Denies the employee opportunities for advancement or professional development
Denies the employee the resources necessary to perform their job duties
Harasses, threatens, or otherwise creates a hostile work environment for the employee
Threatens to take immigration action against the employee or their family
Remedies for Retaliation
If an employee is retaliated against for actual or perceived whistleblowing, they have one or more remedies available to them under the law. The employee can request to be reinstated to their former position and to receive their previously-denied benefits. They can seek reimbursement of lost wages during the period of unemployment. Additionally, an aggrieved employee can seek compensation for their pain and suffering and emotional distress suffered as a result of the retaliation.
If you are an employee facing whistleblower retaliation or experiencing other employee rights violations in Orange, Riverside, San Bernardino, Los Angeles, or San Diego counties, or a California employer dealing with employee rights allegations, employee contract disputes, or other employment law issues, contact a talented and thorough California employment law attorney at Coast Employment Law at 714-551-9930 for a free consultation.