A Summary of California's Laws on Vacation Pay and Paid Time Off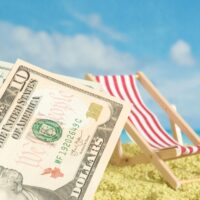 The provision of vacation time to employees is a privilege, not an entitlement, offered by many California employers. Both employees and employers should have an understanding of their rights and responsibilities under vacation or paid time off (PTO) policies, such as how vacation time can be used, when employees are owed money for unused vacation time, and how unlimited PTO policies can present problems for employees and employers. Learn more below about California's vacation and time off accrual laws and speak with an Orange County employment law attorney with any questions.
Vacation time accrual in California
There is no legal requirement in California that employers provide time off. If vacation time is provided as a benefit to workers, then earned vacation time or PTO must be treated as wages. California employers cannot take away vacation time that has been earned as a penalty, and when an employee leaves the company, any unused vacation time must be compensated at the worker's regular hourly rate. Since vacation time is paid out as wages earned, employees are entitled to waiting time penalties if the vacation time is not paid out in a timely manner after the employee leaves the company.
Employers may use a variety of methods of allowing employees to accrue vacation time. Employers can also implement a policy where the employee does not begin accruing vacation time until after the conclusion of a waiting period.
Employees may be able to request advances on their vacation time, to use vacation time that they anticipate accruing but which hasn't yet been accrued. If the employee leaves the company before they have accrued the vacation time needed to "pay back" the advance, so to speak, the employer is not permitted to deduct the value of that vacation time from the employee's final paycheck.
Vacation time can't expire, but there are limits on how it can be accrued and used
Since vacation time is treated like wages earned, California employers cannot implement a "use it or lose it" PTO policy. Earned vacation time cannot "expire" if it is not used within a certain amount of time, such as within a calendar year. However, employers can implement a policy whereby workers are paid for any time off accrued but not used during a calendar year so that the employee does not continue accruing time off but is still appropriately compensated for the time accrued. Likewise, employers can place caps on the amount of vacation time that can be accrued by an employee.
Employers can limit how workers' vacation time is taken. An employee is not entitled to take PTO at any time of their choosing, but instead can be required to make written request weeks in advance. Employers can also implement black-out periods when no employee is permitted to take time off, regardless of the amount of vacation time accrued. Similarly, employers can place a cap on the number of workers who are permitted to be out on PTO simultaneously.
Floating holidays vs. holidays tied to a specific event
Some companies offer their employees additional floating or personal holidays throughout the year, such as a holiday on the worker's birthday or work anniversary, or a day off they can take on a day of their choosing. Personal holidays that are tied to a specific event, such as a birthday or anniversary, do not need to be paid out at the end of the worker's employment, as they are treated like other traditional holidays, such as Christmas or Memorial Day, and are not deemed "earned" vacation days. Floating holidays that are not tied to a specific event, however, are treated as regular vacation days and must be paid out at the end of the worker's employment.
What about unlimited PTO policies?
Many California companies have switched to so-called "unlimited PTO" policies, whereby a worker can, in theory, take as many days off each year as they would like, as approved by their employer. These policies can offer workers a greater sense of freedom, while employers no longer need to track the amount of vacation time taken, nor pay out vacation time at the conclusion of the worker's employment. However, these policies can prove problematic in practice. An April 2020 case found an employer's "unlimited" PTO policy was, in fact, limited since workers were frequently barred from taking time off. Since these workers had their PTO limited by their employer, the court required that the workers receive a payout for the amount of vacation time to which they had effectively been limited. Employers who wish to grant unlimited PTO should discuss their program with an employment law attorney to ensure that the program complies with the current state of California case law.
For assistance with a California employment law issue, contact the seasoned, dedicated, and knowledgeable Tustin labor and employment law firm Coast Employment Law for a consultation on your case.