Successor Liability for Wage and Hour Judgments: CA Labor Code 200.3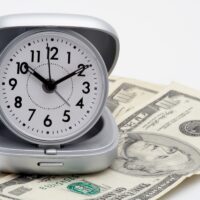 If your employer violates a wage and hour law–meaning they have denied you proper overtime, paid you less than the minimum wage, refused your meal or rest breaks, or otherwise failed to pay you what you are owed–you are entitled to your unpaid wages and/or penalties. What happens, however, when your employer gets acquired by another company? If your old company has yet to pay you pursuant to a judgment and they are bought out, what happens to you? If there's a corporate shakeup, are you left without recourse for whatever remains of your wage and hour claims?
Read on to learn about successor liability and how it applies in the labor law context in California. Call a seasoned California employment law attorney if you need help with a wage and hour claim or if you have any questions concerning your rights as an employee or employer.
What is Successor Liability?
Typically, one party is not responsible for the debts of another party. However, there is an exception to that general rule known as "successor liability." Successor liability is a legal concept that allows a creditor–someone who is owed a debt–to hold a successor to the debtor liable for the original debtor's debts. In corporate law, a successor is generally an entity that acquires all or substantially all of a company's assets by way of a merger or some other form of acquisition. Successor liability applies when certain criteria are met, as authorized by state law.
In the labor law context, an employee of a company may become a "creditor" when they successfully obtain a judgment for wage and hour claims against their employer. In fact, the employee becomes a privileged creditor, with enhanced rights over other creditors.
Successor Liability and California Labor Law
California lawmakers recognized a potential loophole for wage and hour liability: Following a labor law judgment, employers could simply reorganize, discarding their old business and forming a new one. In doing so, they might be able to skirt liability. On September 30, 2020, Governor Gavin Newsom signed Assembly Bill (AB) 3075 into law. AB 3075 amended the California Labor Code to ensure that employees would be able to collect wage and hour judgments even against successor businesses.
AB 3075 added Section 200.3 to the Labor Code. Section 200.3 provides that "a successor to any judgment debtor shall be liable for any wages, damages, and penalties owed to any of the judgment debtor's former workforce pursuant to a final judgment." The law defines the term "successor" to include several different forms of acquisition, including any business that uses "substantially the same facilities or substantially the same workforce to offer substantially the same services as the judgment debtor." Businesses that employ the same managing agent who was responsible for the wages and hours of the judgment debtor are also included, as are businesses in the same industry that have an owner, partner, officer, or director who is an "immediate family member of any owner, partner, officer, or director of the judgment debtor."
Any current or former employee with a labor law judgment already obtained can rely on Section 200.3 to establish successor liability. Even if the workers have not yet obtained a judgment or initiated a claim by the time the successor takes over the business, they might still have a pathway to hold the new entity liable for existing, valid labor law claims. A knowledgeable labor law attorney can advise you on whether you have a labor law claim against a successor entity, or whether your company might still be subject to liability for the actions of a predecessor company.
If you are an employee with minimum wage or other employee rights concerns in Orange, Riverside, San Bernardino, Los Angeles, or San Diego counties, or a California employer dealing with wage and hour issues, employee contract disputes, or other employment law issues, contact an accomplished and effective California employment law attorney at Coast Employment Law at 714-551-9930 for a free consultation.