Risk of Employment Lawsuits Increases during Summer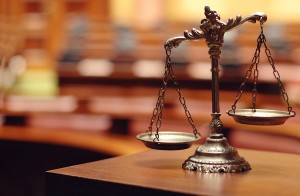 For every employer, summer seems to present an even higher risk of being embroiled in employment lawsuit. Here's how you can lawsuit-proof your workplace over the sunny days ahead of us.
For starters, this summer, you are probably likely to have interns at your workplace. Many interns begin their summer internship during this period of time, and any missteps on your part can increase your risk of being embroiled in a harassment or retaliation lawsuit. Internships cannot be taken for granted, and there have been a number of high-profile lawsuits filed by interns against their employers recently.
Some of those lawsuits claim that interns were made to work long hours and given excessive workloads, in many cases performing the duties of the regular employees. If you have an internship program at the workplace this summer, have very clear expectations of what you want your interns to do, and what they can expect from your workplace.
Summer is also when many employees request vacation leave. This is the time when there are misunderstandings, and for this purpose it is very important that your workplace have a properly written out and clear vacation policy. Employees must be informed at the time that they join of the vacation leave policy.  Different employers choose to have different vacation policies. Stick to the terms of the vacation policies that are clearly mentioned in your employee agreement. Avoid making basic mistakes, like granting one employee vacation leave while denying the same to another.
Summer is also when many dress codes begin to get lax. If your workplace already has a policy of professional appearance and dress, you might find clothing becoming scantier as the temperatures rise. For this purpose, it is always best to have a professional workplace dress code that clearly spells out how you want your employees to dress. Dress codes are even more important in the more important jobs where employees interact regularly with customers. This prevents miscommunication and misunderstandings later, when you find your employees turning up to work in skimpy clothing, and object to this.  If you want to make accommodations in dress code for the summer, make sure that all workers are eligible for accommodations.