How to Reduce Your Litigation Potential over the Holidays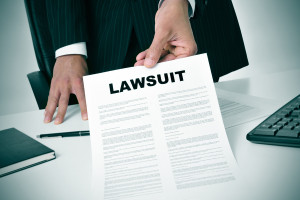 Winters, and specifically the holiday season, tend to be a potential litigation landmine for employers. From the risk of employment lawsuits and sexual harassment claims over holiday parties, to the risk of employees causing accidents when they go out driving under the influence of alcohol that they consumed at your party, Los Angeles employment attorneys find that employers face an increased risk of litigation during this time.
Some of the biggest risks arise during the holiday party season. Most of these risks have to do with excessive alcohol consumption. If you are hosting an annual office party, make sure that alcohol consumption is limited. Offer plenty of non-alcoholic options, and designate employees to make sure that guests are behaving themselves at the party.
It is a good idea to host your party in an off-site venue – this helps reduce the risk of your liability for any incidents that occur during the party. Don't skimp on professional bartenders. They are often very adept at handling drunk customers, and are often also able to identify when guests are too intoxicated to be served alcohol. If an employee who has been drinking alcohol at your party goes out and causes an accident, you could be held liable under social host liability laws in California.
Also make sure that your party is not a religion-themed one. Employees who are from different religious nominations are likely to feel offended if you have a Christmas party that is very religion-centric. Los Angeles employment attorneys also believe that there could be the risk of religious discrimination claims in such cases. To be safe, simply call your party a "holiday party," or host a party after the holidays have ended.
Make sure that staff are trained to identify signs of sexual harassment or inappropriate behavior. Make sure that attendance at the office party is not mandatory. Decide whether you want to invite clients to the office party. There are advantages to doing so, but there are also equally a number of disadvantages to having employees and customers, mingling together in a social setting.