What to Do When You Receive a Complaint of Sexual Harassment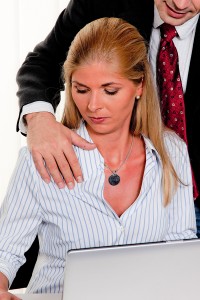 A sexual harassment complaint can be very expensive for any employer. Not only are these lawsuits very expensive, but the loss of reputation and goodwill for the business can also be catastrophic. These lawsuits are typically heavily covered in the media, which means negative publicity for your business.
In a diverse workplace, it isn't possible to guarantee that every person in your office is going to behave appropriately at all times. However, you can increase the chances that people will behave in an appropriate manner, by training employees about the right way to behave in the workplace, and by making it clear what types of behavior will simply not be tolerated. All this information can be contained in an employee handbook which is handed over to individual employees when they are recruited into your workplace.
Those anti-harassment policies in the workplace must also include an open-door policy. This is a policy under which an employee, who is experiencing harassment in the workplace, has the freedom to approach the supervisor or manager at the office, and make a complaint about the harassment. These procedures must be very carefully established.
When you do receive a complaint about harassment in the workplace, immediately ask for a meeting with the victim of the harassment. It's important to have this meeting, and it's important to have it personally. This is not a job that can be foisted on a supervisor, or lower-level manager who may not realize the gravity of the situation. Being able to directly deal with the most important person in the organization, does a lot to placate a victim. He or she may be feeling very stressed about what has happened, and this meeting gives him or her an avenue to air those grievances.
Make a written record of the meeting as it has taken place. Write down all of the grievances. Get as many details about the harassment as possible.
Once the complaint has been made, you must begin an investigation into the complaint.  During the investigation, do not take negative action against the employee. Retaliating against an employee, like firing him or her for filing a sexual harassment complaint is prohibited, and can result in a wrongful retaliation lawsuit against you.
Once the investigation is complete, and if you find clear evidence of harassment, take disciplinary action immediately.