How to Prevent Discrimination against Homosexuals in Your Workplace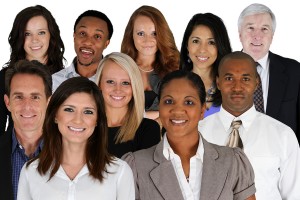 Public acceptance of homosexuals and lesbians has increased over the past few decades.  Employers who decide against hiring a person, or decide to have an employee fired solely because of sexual orientation, may find themselves facing expensive lawsuits.
There are no federal laws that specifically ban discrimination against homosexuals, lesbians and transgender employees in the workplace. However, California is one of a handful of states that do have state laws prohibiting discrimination against homosexuals and lesbians. In California, such workplace discrimination is prohibited both in the public as well as private workplaces.
If you are a California employer, you must know your obligations under the law. Apart from California law, it is also helpful to have your own policy that specifically bans employees, supervisors and managers from discriminating against employees based on their sexual orientation. Train managers and supervisors on the right way to handle such issues, and take disciplinary action if you hear of discrimination against homosexual and lesbian employees. There must be very clear-cut policies in the workplace, especially considering the high chance that you have of people of a different sexual orientation working with you.  A homosexual or lesbian employee who believes that she has been discriminated against or harassed could file a lawsuit. A lawsuit could claim all kinds of damages, including damages for assault, harassment, emotional distress and wrongful termination.
Approximately 42% of homosexuals admit that they have at some point experienced employment-related discrimination. The risk of discrimination is even higher in the case of transgender workers. 90% of transgender employees report facing discrimination in the workplace. The discrimination includes harassment, mistreatment, as well as refusing jobs, or firing them from jobs. As many as 47% of transgender employees admit that they have been fired, denied promotion, and denied employment.
Discrimination against transgender, homosexual and lesbian employees is illegal in California, and can expose your workplace to litigation. In a state like California that prohibits workplace discrimination against homosexual, lesbian and transgender people, such litigation could even mean a jury verdict against you. Additionally, such discrimination is simply bad marketing. It is bad for your business, especially since many consumers react very badly and turn against companies that discriminate against homosexuals and lesbians.