Overtime on the Seventh Day: Working 7 Days in a Row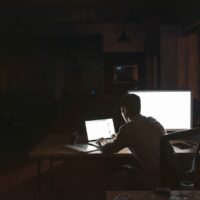 California's labor laws require employers to pay workers overtime when they exceed typical work hours for a given day or a given week. The typical workday is eight hours, and the typical workweek is forty hours over a seven-day period. For covered employees not subject to an exemption, working seven days in a row can also trigger overtime pay. Continue reading for a discussion of California overtime rules and how working seven days in a row may be treated.
California's Overtime Rules
California law requires employers with non-exempt employees to pay an additional wage for overtime under certain circumstances. Wage employees who work more than eight hours in a given day or forty hours in a given workweek must be paid one and a half times their normal pay rate for any hours above those limits. If a covered employee works more than 12 hours in a given day, they are entitled to double pay. A workweek includes seven consecutive 24-hour periods.
Overtime for Day Seven of a Workweek
Overtime also kicks in when an employee works enough days in a row in a given workweek. Under California Labor Code Section 510 (the "day of rest" law), any covered employee who works for seven consecutive days in a single workweek must be paid one and a half times their normal rate for the first eight hours on their seventh day. If the worker exceeds eight hours on the seventh day, they are entitled to double pay.
Defining "Workweek"
The law is not as clear-cut as it may appear. Section 510 specifically applies to "the seventh day of work in any one workweek," not to any seven-day period. Employers and employees were rightfully confused about the implications of the specific wording: What if an employee works more than six days in a row, but those days span two standard "workweeks?" For example, what if an employer sets the typical workweek as Monday-Sunday, but an employee works every day from one Wednesday through the next Tuesday? They worked seven days in a row, but technically they only worked four days in the first workweek and three days in the second.
The California Supreme Court answered this question. According to the Court, the "day of rest" is owed in a given workweek, not in any seven-day period. That means that an employee could, theoretically, work 12 days in a row and still not trigger overtime so long as those days are split over two different workweeks (and no other grounds for overtime are triggered). Additionally, the rule does not apply to workers who do not exceed thirty hours in any workweek or six hours in at least one workday of the workweek.
An employer could attempt to skirt the overtime rules by crafting a schedule that toes the lines of the "day of rest" rule. Moreover, employers must give employees the option of taking at least one day of rest in a given workweek, although employees can choose to work more days in a row. An employer that "causes" an employee to skip their day of rest may be held liable. Like many of California's labor law rules, the actual implementation can be complex and requires a thorough understanding of statutes and case law.
If you are an employee with wage & hour or other employee rights concerns in Orange, Riverside, San Bernardino, Los Angeles, or San Diego counties, or a California employer dealing with employee rights allegations, employee contract disputes, or other employment law issues, contact a dedicated and professional California employment law attorney at Coast Employment Law at 714-551-9930 for a free consultation.