Orange County Labor Attorney
Wage and hour claims, as many California companies discover the hard way, are prevalent in the state of California. Taking preventive measures to maintain compliance is imperative. The experienced Orange County labor attorneys at Coast Employment Law conduct compliance audits. We also create and review compensation plans and practices for compliance. We help our clients become knowledgeable by providing training to managers, supervisors, and HR professionals on topics ranging from wage and hour basics to employee classifications. In today's litigious business environment, it is risky to operate a business without the services of an experienced Orange County labor attorney.
Experience With Wage And Hour Issues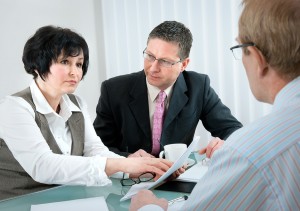 Coast Employment Law has experience defending companies that are targeted by a governmental audit or a wage and hour lawsuit. Our Orange County labor attorneys have represented numerous southern California businesses in audits by government agencies, lawsuits brought by individuals, and appeal proceedings. We also work with and train supervisors and managers to establish compliant and effective wage and hour policies.
Wage And Hour Issues In California
We are business owners ourselves, so we not only understand your concerns, we share them. We make your business interests our top priority. Our years of employment law experience make us a reliable law firm that businesses throughout southern California rely upon for legal advice and representation. If you are an employer facing a wage and hour claim– or if you face any other employment-related claim, call our Orange County labor attorneys today. We will also help you to avoid similar claims in the future.
Contact Coast Employment Law Today
Should you or anyone you know in Orange, Riverside, San Bernardino, Los Angeles, or San Diego counties, or elsewhere in California, require the services of an experienced Orange County labor attorney, call Coast Employment Law today at 714-551-9930, or fill out the contact form here on our website to schedule a free legal consultation.