No More Gender Specific Toilets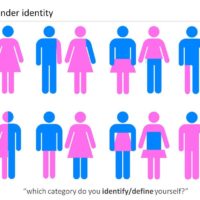 Everyone likely knows the frustrations of having to wait for a vacant single-user restroom at a restaurant.  Often, a restroom of the opposite gender is unoccupied but you must wait until a matching gender facility becomes available.  You wonder if anyone will care or notice if you enter into the opposing gender restroom. The days of waiting to use a restroom are coming to an end in California.
Beginning March 1, 2017, all single-user toilet facilities "in any business establishment, place of public accommodation, or state or local government agency shall be identified as all-gender toilet facilities…" See Assembly Bill No. 1732.
Pursuant to the Bill, "single-user toilet facility" means a toilet facility with no more than one water closet and one urinal with a locking mechanism controlled by the user."  With only one toilet facility, it might be a little uncomfortable sharing the restroom.  As such, the drafters cleverly included that the facility must be "designated for use by no more than one occupant at a time or for family or assisted use."  Thank you.