Proposed California Law Would Significantly Narrow Definition of "Independent Contractors" in Serious Overhaul of Gig Economy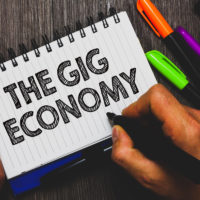 A proposed piece of legislation in California could have a massive impact on California's current gig economy. The law aims to clarify the definition of "independent contractors" and would not only affect traditional companies but might have significant implications for companies such as Uber and Lyft that rely on the independent contractor model. The employee-friendly Assembly Bill 5 was recently approved by a key Senate committee and now needs full Senate approval to reach the desk of Governor Gavin Newsom.
The Dynamex decision
The proposed bill is a reaction to a 2018 California Supreme Court ruling, Dynamex Operations West, Inc. v. Superior Court. That case laid out a three-part test to determine if a worker qualifies as a contractor:
Is the worker free from control of the entity paying his or her wages?
Is the worker doing work that is outside the usual course of business of the employer?
Is the worker engaged in an independently established business?
If the answer to any of these questions is "no," then the worker is likely an employee. For gig workers like Uber and Lyft drivers, the decision would seem to classify them as employees rather than independent contractors, granting them a whole swath of employee rights including collective bargaining, minimum wage, overtime protections, unemployment insurance, etc. Thus far, many California employers including Uber and Lyft have been avoiding compliance with the Dynamex decision in the hopes of securing a "compromise" that would exempt them from coverage. AB 5 is the California lawmakers' answer.
AB 5 adopts the Dynamex test with exceptions
AB 5 codifies the Dynamex three-part test and clarifies its application. Representatives from various industries noted that the decision and proposed bill could have an adverse effect on the flexibility and established industry arrangement for many workers now categorized as independent contractors, such as doctors. In response to the concerns, the bill has been amended to carve out exceptions for physicians, engineers, insurance agents, barbers, lawyers, and others. The trucking industry has not received a carve-out, nor has other commercial transportation like Uber and Lyft rideshare services.
If the law passes and is signed into law, the impact on California's gig economy will be massive. Rideshare companies argue that the effect could cripple them, potentially putting them out of business, while many drivers see the bill as vindication for sub-par working conditions and lack of benefits. The law could also start a national trend towards expanding employee rights and limiting independent contractor relationships.
Contact Coast Employment Law with Questions about Independent Contractor Status
If you are an employee with wage and hour or employee rights concerns in Orange, Riverside, San Bernardino, Los Angeles, or San Diego counties, or a California employer dealing with employment contract or other employment law issues, contact the seasoned and talented California employment law attorneys at Coast Employment Law at 714-551-9930 for a free consultation.