Do I Need an Attorney to Defend Me from Federal Employment Charges?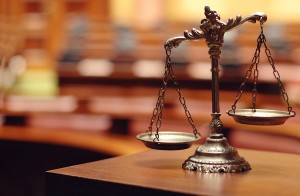 The Equal Employment Opportunity Commission over the past couple of years has been on a lawsuit-filing spree. Businesses and corporate lobbyists have been astounded at the speed and aggressiveness with which the Equal Employment Opportunity Commission has been filing lawsuits against companies for discrimination and harassment. Not only is the federal agency going after companies stringently for any traces of discriminatory behavior, but it is also calling for strict penalties to be imposed on such companies.
In a situation like this, how should a company that is facing a lawsuit by the Equal Employment Opportunity Commission deal with the matter? Is it worth it to hire an attorney to defend the company from charges filed by the Equal Employment Opportunity Commission? Or does it make more financial sense for the company to represent itself?  After all, no one at you company has done anything wrong, and the company is in full compliance with the law. Is a lawyer really necessary?
While you may be in compliance with all workplace anti-discrimination policies, the fact is also that employment litigation is often full of surprises. Plaintiff lawyers often pursue damages aggressively, and the way to do that is to dig deep down into your company's history, and come up with small pieces of information that can be used to recover damages for their client. It is a litigation-happy industry, and every employer needs to know that. For that reason, you need high-quality professional legal representation. An attorney will make sure that your rights as an employer are protected.
However, the attorney shouldn't be too flexible nor too litigious. The danger is in either of these extremes. When an attorney's too aggressive, it can actually cause more problems than you currently have.
The bottom line however, is that your rights as an employer might be severely compromised if your company chooses to defend itself without experienced legal counsel. This is likely to be an expensive mistake that could prove disastrous for your business. An attorney may seem expensive, but may be able to save you hefty penalties and fines, as well as the damage to your business reputation and loss of goodwill, if the agency prevails.