Interview Questions You May Want to Avoid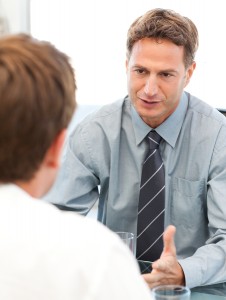 An interview is the most important step in the hiring of a new employee. While a resume would have given you a fair idea about the applicant's qualifications and experience, it is during the interview process that you get to determine the personality of the applicant. There are many questions that you can ask an applicant to see whether he is a good fit. However, as an employer, also know that there are several questions you should avoid, and details about your potential applicants that you have no business getting into.
There are several questions that are not desirable at all, and could place you at risk of charges of discrimination or harassment. These questions are not illegal, but they could create the wrong impression, increase misunderstanding, and possibly expose you to discrimination or harassment charges.
Avoid asking job applicants about their age. Age-related discrimination lawsuits have skyrocketed over the past few years, especially in industries like technology where the average age of employees is quite low.
Also, avoid asking questions about the religious affiliation, race, ethnicity or color of the applicant, even innocently. Questions about the person's country of origin, and birthplace, are also absolute no-no's as are questions about the candidate's pregnancy, and marital status.
Very often, these questions are simply asked as part of an informal chat, and many employers do make the serious mistake of treating their interview as an informal conversation. There have been far too many cases in which evidence presented during litigation included snippets from what the employer believed was personal conversation at the time of hiring.
You may also want to avoid questions about the family life of the potential applicant. For instance, avoid questions about the age of the children, the number of children that the applicant has, or whether the person is an American citizen. Avoid questions that are personal in nature, like those that are related to the romantic or social lives or marital relationship of the applicant. These questions can actually be construed as being harassing in nature.
Broadly, the interview is a very important tool for you to make a professional decision about hiring an applicant. It is not a tool for you to engage in friendly conversation or banter with the potential applicant, even if you want to use this banter to judge whether the person would fit into your current team.