How Individual Managers Can Protect Themselves from Employment Litigation Liability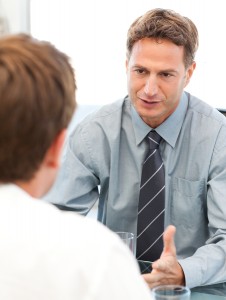 In more and more cases, disgruntled employees who have a grievance against management are dragging individual employees at the company, like human resources department supervisors or managers into litigation. Individual managers and supervisors may find themselves at risk of being named in a lawsuit, and such lawsuits have been increasing recently.
Supervisory employees, human resources managers, and other employees in a supervisory or managerial position, may find that they are individually drawn into employment lawsuits, and must learn how to protect themselves.  In most of the lawsuits that name individual employees like managers and supervisors, the allegations are that these people failed to prevent the discriminatory or harassing behavior. They either completely ignored the behavior, or they chose to discriminate against the employee by engaging in such behavior themselves.
However, you may not be safe even if you go by the rules. Some lawsuits are now naming Human Resources manages and supervisors in employment lawsuits, simply because as managers and supervisors, they participated in the activity in question. For instance, a Human Resources manager may be responsible for evaluating or terminating an employee, and if he fails to take action against an employee engaged in discriminatory behavior, this may drag him into litigation.
Many times, mistakes are made by managerial personnel and supervisors simply because they are not aware of the exact employment laws, as related to their situation. If you are in a managerial position in the Human Resources Department at of your organization, make sure that you know the law. Adhere stringently to federal as well as state laws regarding employment regulation.
If you are part of the Human Resources Department, make sure that all details about employee behaviors, rights and obligations are clearly defined in employee handbooks as well as manuals that are given to employees at the time of recruitment. Conduct periodic training sessions for employees in your organization about preventing and avoiding discriminatory or harassing behavior, and acting when they identify or notice such behavior in the workplace.  Manager and supervisors must know how to handle employee grievances appropriately, and in a timely fashion.