Identifying Workplace Religious Discrimination Traps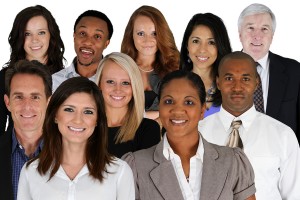 Although the number of religious discrimination-lawsuits filed in the United States has been declining steadily, these have more than doubled over the past 15 years. In fiscal 2012, the Equal Employment Opportunity Commission received a total of 3,811 religious discrimination complaints. Race and gender-based discrimination, in contrast, accounted for more than 30,000 claims that same year.
According to the Equal Employment Opportunity Commission, the challenges of handling religious discrimination in the workplace are that workers are now much more assertive about their religious practices, and may find it hard to work out a compromise between their beliefs and the changing social environment that they work in.
Unlike in the past, many of the religious bias lawsuits that are now being filed have nothing to do with not being hired, or not being promoted to a higher position because of religious affiliation. These lawsuits are much more likely to have to do with a person's unwillingness to perform a certain activity, or be in a certain environment because it conflicts with their religious teachings. It could also have to do with employer failure to accommodate workers' religious concerns. For instance, one recent claim filed with the Equal Employment Opportunity Commission involved a trucking company with Muslim drivers who objected to delivering alcohol because it contradicted the teachings of their faith. Another claim involved a Christian catering worker who refused to cater at a gay wedding.
Many lawsuits also have to do with employers forbidding workers to work on days that are special to them. For instance, some claims have involved Christians, Seventh-day Adventists, and others who were not allowed their request to be allowed to avoid work on their Sabbaths. Other religious discrimination claims involve clothing. From Sikh turbans to Muslim headscarves, employees are now more assertive about bringing claims when they believe that their employers are not making accommodations for their religious dress.
Making reasonable accommodations for religious clothing is one very tricky area for employers to navigate. The rules require that employers make reasonable accommodations for employees to meet their religious obligations, as long as it does not cause any undue hardship to the employer. However, it's hard for many businesses to define exactly what "undue hardship" is.