Growing Number of On-Demand App-Based Companies Facing Misclassification Lawsuits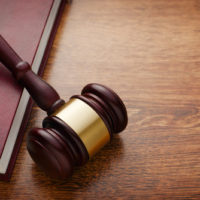 The litigation attempting to shift labor laws toward categorizing more alleged independent contractors as employees continues in the state of California. On Wednesday, September 23, three additional companies that offer on-demand services accessed via an app have been served with complaints in San Francisco Superior Court. The food delivery services GrubHub and DoorDash were both served with class action lawsuits on behalf of employees claiming that they were misclassified and paid as independent contractors, when in fact they were treated like employees. A demand for arbitration on the same basis was filed against Caviar, another service that delivers meals from restaurants to customers. These three new cases are the latest in an increasingly-large group of similarly-structured companies facing litigation for misclassification. In addition to the lawsuits against ride-hailing companies Uber and Lyft, there are lawsuits pending against on-demand service providers Instacart (offering grocery shopping and delivery), Washio (a door-to-door dry cleaning service), and Homejoy (a now-defunct on-demand home cleaning service).
The on-demand workers claim that, since these companies control every aspect of the work done by the independent contractors (instructing them where to obtain the meals, where they should be delivered, when to make the delivery, etc.), they are in reality employees. As such, the workers argue, they are entitled to reimbursement for money spent on gas, phone data plans (which the companies use to issue work orders), overtime, health care, and minimum wage payment. A number of recent startups offering similar services, such as Luxe Valet and Shyp, have decided to classify their workers as employees, in order to avoid similar negative attention or litigation.
In June of this year, the California Labor Commission ruled that one former Uber driver was, in fact, misclassified when Uber called her an independent contractor, and ordered Uber to reimburse over $4,000 of the driver's costs and expenses. In August, the plaintiffs pursuing the Uber class action lawsuit received more good news, in the form of a certification of the class pursing a class action lawsuit against the company. The class itself is small, as most Uber employees waived their right to participate in class-based lawsuits when the company updated its worker agreement last year. Nevertheless, the results of this case could have a broad impact on both on-demand services, and on classification of workers state-wide.
If you are facing an employment legal issue, contact Tustin employment law firm Coast Employment Law at 714-551-9930.