Former Employee's Claim for ACA-Related ERISA Violation Moves Forward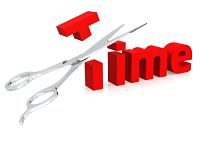 Many retail employees have reported that, since the Affordable Care Act (ACA) entered into effect, they've seen their hours cut in an effort by their employers to avoid paying for health care coverage, and many employers are still determining how to comply with the ACA while staying afloat financially. One employee's reaction to a stark reduction in hours and a loss of health care was to file a claim for a violation of her rights to an employee benefit under federal law, and a judge has recently ruled that the woman's claim can move forward.
In a case before the U.S. District Court in the Southern District of New York, the plaintiff filed a claim against her former employer, Dave & Buster's, for allegedly interfering with her attainment of an employee benefit plan, a protected right under the federal Employee Retirement Income Security Act (ERISA). The plaintiff had been a full time employee at the Times Square location of the chain restaurant for several years as of 2013, receiving health insurance coverage from the restaurant's insurance plan. In June of 2013, the plaintiff was notified by her managers that, due to the passage of the ACA, the restaurant would be reducing the number of full-time employees at that location from 100 to 40, to save the $2 million in additional costs the restaurant anticipated incurring when the ACA went into effect. The plaintiff had her hours reduced from an average range of 30 to 45, to between 10 to 25 a week, and after being transitioned to part-time status, had her health insurance terminated in March of 2014. The former employee stated that this reduction was implemented with the specific intent to interfere with her right to health insurance. She cited evidence of meetings held by Dave & Buster's restaurants nationwide, as well as statements made by Dave & Buster's corporate representatives to the media, describing their efforts to reduce staff and health insurance costs in reaction to the passage of the ACA. The plaintiff argued that this intentional reduction from full-time, insured status to part-time, uninsured status constituted interference with benefits to which she had been entitled, and the improved benefits to which she would have been entitled when the ACA and its increased standards for insurance plans entered into effect. The plaintiff's lawsuit sought lost wages and the reinstatement of benefits as damages.
Dave & Buster's filed a motion to dismiss this claim on the basis that the plaintiff's claim was not based on a violation of a legally-protected right. The restaurant argued that the plaintiff could not claim a violation of her rights under ERISA before her right to the improved benefits entered into effect, and that a lost opportunity to obtain improved benefits didn't constitute a violation of the employee's ERISA rights. However, the court denied the motion to dismiss. The judge found that the claim that the reduction in hours, done with the specific intent to interfere with the plaintiff's existing right to health care and the accrual of benefits to which she may become entitled, constituted a claim of an unlawful act under ERISA, and allowed her to continue to pursue that claim.
While this case occurred in New York, since the basis of the lawsuit is a nationally-applicable federal law, employers everywhere can expect to see similar claims arise among their past and future employees who had hours reduced around the time that the ACA entered into effect. Speak with an attorney to discuss steps you should take as an employer in light of this development in regards to your own former or current employees, or to determine if you yourself have a claim as a worker.
If you're an employer or employee in southern California facing a complex legal matter, contact the experienced and talented attorneys at Coast Employment Law for a consultation on your case, at 714-551-9930.