FedEx Employees Wait for a Decision on Employee Status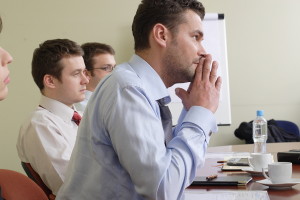 Hundreds of former drivers with FedEx Ground are waiting for decisions on employment lawsuits that they have filed against the company. Those lawsuits allege that the company improperly classified them as independent contractors.
According to the lawsuits, these workers were required to follow all of the company's rules and regulations. Those rules and regulations related to working hours, as well as delivery times. However, they allege that in spite of this, the company classified them as independent contractors, and not actual employees. That has resulted in a number of class-action lawsuits filed against the company. These class-action lawsuits name former drivers for the company, who are seeking damages that include overtime and the deductions.
According to the lawsuits against FedEx Ground, these workers lost about 50% of their annual wages to truck expenses, and other deductions because of the misclassification as independent contractors. They say that the classification is wrong, and that they are full time truck drivers.
In one of the lawsuits, one plaintiff alleges that he worked for 10 years for FedEx Ground, working 10 hour shifts every day, delivering packages. However, during all of this time he never received any overtime, and the company did not contribute to his Social Security benefits. As much as 60% of his income was lost to deductions that the company refused to cover because he was not a full-time employee. FedEx Ground is a subsidiary of FedEx, and has had a long practice of employing independent contractors.
Los Angeles employment lawyer see that improper classification of workers is a major source of litigation for employers. Los Angeles employment lawyers find that many times, employers unknowingly misclassify employees, and place their company at risk of litigation. The National Employment Law Project estimates, that employers can save up to 30% of their payroll expenses, by classifying workers as independent contractors.
Since the lawsuits were filed however, FedEx Ground says that it has now begun to contract drivers from other companies, and does not classify its drivers as contractors anymore. Its drivers continue to refute this.