What Factors are Necessary for a Successful Racial Discrimination Complaint?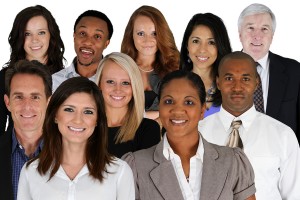 Race-based discrimination complaints are not frequent as they used to be, but the Equal Employment Opportunity Commission continues to file several of these complaints every year. Many employers have been able to understand and grasp the basics of diversity and inclusive workplaces, and now understand that small and innocuous action, may be interpreted as racial discrimination.
If an employee at your organization has made allegations of racial discrimination against your business, it is important for you to be aware of what you're up against. The first thing to understand is that just because a person of a particular race believes that he was fired or denied promotion because of his race, does not mean that he has a watertight case. The person must be able to prove a variety of facts, to establish a case against you.
The person must be in a protected class.
He must be qualified for the job, and must be performing the job adequately or according to your specifications.
He must be denied a job, or promotion or any other kind of employment-related benefit.
The person, who got the job or the promotion in his or her place, must be of a different race. If the allegations are related to failure to hire a person, the person must prove that you went ahead and searched for other applicants after that.
For instance, if a Latino employee files a complaint of racial discrimination, he must be able to prove that you fired him or did not promote him because of the fact that he was Latino. Your challenge will be to prove that the person's race had absolutely nothing to do with the action taken against him. You will be required to prove that the job was not being performed adequately, or not performed according to your specifications, or that there were other complaints about the person's work-related behavior that drove the action. For instance, the person may have been failing performance appraisals, or lacks the kind of skills that are necessary for her job, or the kind of experience that is necessary to win a promotion.
In the lack of any such evidence, the person's case that the action against him was based entirely on race, gains more solidity.