How to Tell if You're "Exempt" From CA Wage and Hour Laws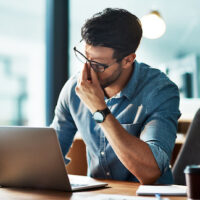 California law guarantees employees certain rights. Workers have the right to be free from discrimination and harassment in the workplace, they have the right to be free from retaliation for exercising legally-protected rights, etc. Employees are also guaranteed a minimum wage, overtime pay, meal and rest breaks, and other wage and hour protections. Not all employees have the same wage and hour rights, however. California law exempts certain categories of employees from the right to minimum wage, overtime, and other wage and hour protections.
Read below for a discussion of who is and who isn't protected by California's wage and hour laws. For assistance with an employee rights matter in Southern California, call our Orange County labor law attorney for experienced advice and representation.
Wage and Hour Laws Protect Employees, Not Independent Contractors
At the outset, it's important to note that only "employees" are protected by overtime rules and other wage and hour laws. Independent contractors are not guaranteed minimum wage or other employee protections. Employers cannot misclassify an employee as an IC simply to avoid their obligations, but a properly classified IC does not benefit from wage and hour protections.
What Does It Mean to Be Exempt?
An exempt employee gets paid on a salary basis without concern for overtime pay, without guaranteed meal and rest breaks, without certain record-keeping rights, and without certain other protections afforded to non-exempt workers. Exempt salaried workers are often guaranteed certain rights in their employment contracts, but overtime laws do not apply. The employee's salary must meet a state minimum to qualify for the exemption, and the job must meet other criteria described below.
Exempt Classes of Employees
California law recognizes certain categories of employees as exempt from the state's "wage orders." Whether an employee falls into one of these categories depends upon the satisfaction of certain legal criteria. It is not up to the judgment of the employer, or concession of the employee, for the employee to be treated as exempt; the law sets certain criteria, and an employee either falls into the exempt category or they do not. The burden is on the employer to prove the employee meets the criteria to be exempt from overtime.
There are several primary categories of exempt employees in California, including:
Executive, administrative, and professional employees (the "white collar" exemption)
Sales employees who work on commission, so long as the commission meets the minimum criteria
The White-Collar Exemption: Executive, Administrative, and Professional Employees
One of the most common categories of exempt employees is the "white-collar" exemption for executive, administrative and professional employees. In addition to specific requirements for each specific category, to be exempt a worker must generally satisfy the following:
Minimum salary. A worker must earn a salary equivalent to at least double the state's minimum wage for a full-time, 40-hour workweek job.
Primary duties. The employee's primary duties must fall into the exempt category of work. Generally, that means at least half of their work time must be committed to exempt tasks.
Independent judgment. The employee must exercise discretion and independent judgment at work on a regular basis.
Additional requirements apply for each of the three categories. "Executive" employees must be involved in the management of the business or a department and must have at least two direct subordinates. "Administrative" professionals whose duties involve office work or non-manual work in connection with management policies or general business operations (accounting, marketing, auditing, human resources, etc.) may be exempt. The "professional" exemption applies to certain, listed professions, including doctors and surgeons, IT workers, private school teachers, government employees, and outside salespeople.
If you believe you should not be exempt and your employer is not satisfying your wage and hour rights, talk to a California labor law attorney. You may have the right to seek back pay and other damages based on misclassification.
If you are an employee with a wage & hour dispute, a retaliation matter, or other employee rights issues in Orange, Riverside, San Bernardino, Los Angeles, or San Diego counties, or a California employer dealing with employee rights allegations, wage & hour issues, employee contract disputes, or other employment law issues, contact a diligent and successful California employment law attorney at Coast Employment Law at 714-551-9930 for a free consultation.