Employers Must Address Potential for Age Discrimination in the Workplace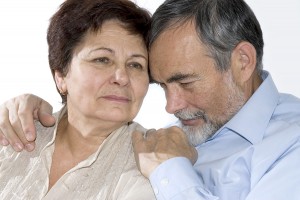 Age bias-related employment is one of the fastest-growing areas of employment litigation. As more senior persons rejoin the workforce, or continue to stay in their jobs because of the depressed economy and delayed retirements, the potential for such lawsuits increases.
Not a week goes by without some sort of age discrimination news making it to the news.  The Huffington Post recently reported on a study conducted by the Florida State University College of Medicine. The study found that people who have experienced age or weight bias have poor health, compared to people who have suffered race or sex-based discrimination.
As an employer, you can definitely work to help reduce the risk of your business becoming the target of an age-related discrimination lawsuit. Make sure that your company policies are designed to reward employees for performance, and are not based on the length of their tenure in your employ. Age must not have anything to do with any policies regarding performances and promotions.
Make sure that everyone in your office has access to the same kind of educational opportunities and training programs that can help them become better employees.
As much as possible, avoid a column asking for the date of birth of the employee on documentation, unless necessary. For example, it isn't really necessary to have the person's date of birth on the application form, and such boxes must be eliminated.
Hold every employee in your office to the same performance standard.
As you're trying to avoid litigation involving older employees in your workplace, do not ignore the fact that younger employees may also assume that you are discriminating against them because of their age. Don't make concessions for older employees – you are not required to do. That only sends out a very wrong message to younger employees, and actually places you at a higher risk of litigation. Even a younger employee is just as likely to turn around, and file an employment lawsuit against you.
When it comes to considering younger and older employees for the same position, consider only the overall performance of the employees.