Employers can Expect Religion to Become an Increasingly Thorny Workplace Issue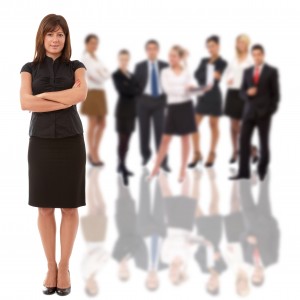 The increasing protections for members of the LGBT community very often clash with the views of traditional Christians, and other Orthodox denominations. That means increasingly stressful and hostile interpersonal relationships in the workplace.
Conservative Christians, for instance, have been up in arms against what they say is increasing pressure on them to stand up for LGBT rights in the workplace. Discrimination cannot be tolerated at any level, but the challenge is that now conservative Christians consider themselves victims of discrimination, when they refuse to work with, serve, or otherwise deal with members of the LGBT community, and face penalties for the same.
Recently, a Catholic professor brought to attention a questionnaire that was apparently sent out to employees at J.P. Morgan Chase bank. Among the many questions that were included in the survey, was "Are you an ally of the LGBT community, but not personally identifying as LGBT?"
According to the Professor, questions like these are designed to force Christians to toe the politically correct line, and align themselves as friends and supporters of the LGBT community, which they oppose because of their traditional Christian values.
Much hysteria was generated over that J.P. Morgan Chase survey, and employers did watch on with interest because these are questions that many companies will be dealing with as more and more persons who identify as themselves as lesbians, homosexuals or transsexuals enter the workplace, increasing friction with conservative Christian colleagues or employers.
Currently, in 29 states, employers are allowed to fire employees for their sexual orientation. Although the laws protect lesbians and employees from unfair termination or discrimination as result of their sexual orientation, the loopholes in the law allow far too many institutions, including religious institutions like schools, churches, hospitals and other facilities to fire employees if they're found to be gay or lesbian.
So, what does all this mean to you as an employer? If you have a diverse workplace, where you have homosexual employees working with employees of traditional and orthodox religious denominations, you may be walking a very fine line. The best thing to do in situations like this is to speak to an employment attorney before you include policies for workplace behavior and anti-discriminatory policies in your employee handbook.