What Your Employee Handbook Should Contain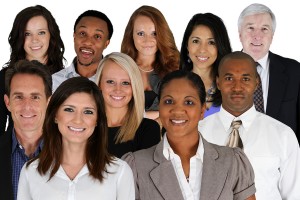 Your employee handbook should speak clearly about the mission of the company, your duties and obligations as an employer as well as all employee rights and obligations. The handbook can be a very strong communication tool to be used between the employer and employees, but far too many employers treat this as a superficial document, resulting in misunderstandings and misconceptions.
So, what should a strong, well developed, and effective employee handbook contain? Basically, your employee handbook must contain all the policies of your company, especially anti-discrimination policies, compensation policies including wage and hour and workers compensation, as well as work schedules.
If your company is involved in any kind of business that is related to the government, or involves high-secret matters, employees will be at a legal obligation to not disclose such matters. In such cases, you may need legal documents like a Nondisclosure Agreement, or any other type of legal document to protect your rights. The need for such documents must be mentioned in the handbook.
An employee going through your handbook must get a clear picture about the work schedules that are established at your company. Make sure that policies about work hours, leave, and other details are made as clear as possible. Policies regarding attendance and punctuality must be clearly laid down. Also, lay down the rules for any telecommuting employees, who now form a large demographic.
Often, employees are not clearly aware that there may be deductions made from their salaries for taxes, as well as benefits programs. Your handbook must clearly inform employees about all these deductions and benefits. Make sure that the handbook contains all your policies about overtime pay, wage increases, performance reviews and evaluations, as well as bonuses that are available to employees.
Employee handbooks can be used very effectively to inform new employees about the accepted ways of behavior inside the office or on the job. While pay-related details or work schedule-related policies may be intimated to the employee in person at the time of hiring, matters involving office behavior and office conduct may not be made clear. The handbook can be a very effective tool to inform employees about the standards of conduct that have been established at your office. That includes not just behavior towards colleagues, supervisors and management, but also dress codes at your company.