EEOC Refuses To Confirm Whether It Uses Background Checks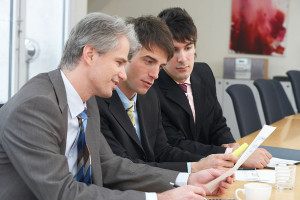 The federal Equal Employment Opportunity Commission has recently come under the spotlight for its own actions taken against employers for alleged employment violations. Recently, for instance, the federal agency has come down very strongly on the use of criminal background screening checks that are used by employers as an effective recruitment tool. The Equal Employment Opportunity Commission regards many of these background checks as discriminatory. However, that doesn't seem to have stopped the federal agency from using such screenings for its own employees.
Recently, the Equal Employment Opportunity Commission informed a district court that it was not necessary for the federal agency to come clean about its own policies relating to criminal background checks. According to the agency, whether the federal agency uses background screening checks or not, is not relevant to any cases of discrimination that it files against private companies.
Unfortunately, although background checks are very important to ensure that the right kind of responsible employees enter your workforce, Santa Ana employment attorneys find that employees can file a discrimination lawsuit based on those very background checks. Be cautious when you conduct a background check. Hire a professional background services check company, and get a written report. Spurious or cheaper companies may provide inaccurate information that may get you into trouble with the recruit later.
Decide what kind of information you want to look for. Not all kinds of information will be relevant to the position that you're hiring for. For instance, if a person is applying for the position of a driver in your company and has multiple tickets for speeding on his record, then you my be in a legal position to refuse to employ the person based on his driving record. However, if the same person had a minor infraction on his record a decade earlier, you can't use that as a reason to not hire him.
If you want to conduct a background credit check, things become more complicated. In such cases, Santa Ana employment attorneys recommend that you get permission from the employee before you conduct a check. Keep any information that is obtained from a background check confidential, and only accessible to authorized personnel.