The Do's and Don'ts of Tips and Gratuity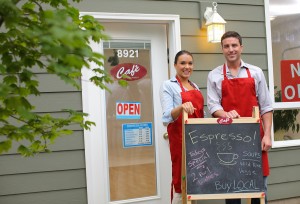 A number of employment wage lawsuits filed recently have referred to managerial practices of confiscating tips collected by waiters, bartenders and other service personnel. California employers in industries that involve the use of gratuity payments or tips must be clear informed about laws as they pertain to such activity.
Those laws are contained in California Labor Code Section 351. This section specifically prohibits employers from sharing in the gratuity tips that are left to one or more employees. For instance, waiters, bartenders, salon personnel may all be included because they receive tips as part of their jobs. These tips cannot be collected by employers under any pretext.  Employers are specifically prohibited from confiscating tips.
That's not all. Employers are also prohibited from deducting wages from these tips or from using the tips as credits against a worker's wages. A tip, under the California Labor Code, is defined as any money that has been given to an employee over and above the amount that has been charged for the service, or for the products delivered to the patrons.
Under Labor Code Section 351, these tips belong solely to the employee to whom it is given. If a patron pays via a credit card and includes the tip in the amount, the employee must be given the amount before the next regular payday. Employers are also prohibited from considering tips as part of an employee's regular rate of pay, when determining overtime payments.
If you are the manager of a restaurant, pub, club, salon or other related commercial establishment, you must be aware that you cannot deduct the tips from the employee's paycheck. The tips are left purely for the employee by the patron, and are not meant to be forwarded to the employer of the establishment. Moreover, as an employer, you cannot use credits against wages. Such actions can easily result in a wage dispute, or a lawsuit against the company in court to recover lost wages.
Lawsuits claiming lost wages based on alleged tips confiscation by employers are becoming increasingly frequent. If you are in any kind of service industry, protect your rights as an employer by learning of the laws pertaining to wages, especially gratuity and tips.