Co-Worker Harassment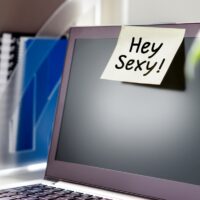 Harassment of any kind is unacceptable in the workplace. California law prohibits hostile workplace harassment, meaning attacks and other hostility based on membership in a protected class (i.e., based on the employee's race, gender, religion, sexual orientation, etc.). California law also prohibits workplace "quid pro quo" sexual harassment, which occurs when a supervisor demands sexual favors or behavior in exchange for workplace benefits. What happens when an employee's coworker, rather than their supervisor, is committing harassment? Is the co-worker personally liable? When is the employer liable? Continue reading for a discussion of coworker harassment in a California workplace.
Employer Liability for Harassment
Employers may be liable for harassing conduct committed by their employees. How to demonstrate whether or not an employer is liable depends on whether the alleged harasser was a supervisor or instead was a co-worker of the victim employee.
Employers in California are strictly liable for harassment when the harasser is the victim's supervisor (or where they are anywhere up the supervisory chain, meaning the employee's boss's boss and so forth). That means that if a supervisor's conduct is determined to legally constitute harassment, including harassment based on race, sex, marital status, sexual orientation, or any other protected class or protected immutable trait, then the employee can recover damages against the employer as well as from the supervisor individually. The aggrieved employee does not need to demonstrate that the company knew about, endorsed, or fostered the harassment; so long as a supervisor is guilty of unlawful harassment, the employer can be held liable.
If the employee committing harassment is, however, a coworker at the same level as the victim of the harassment, the question of employer liability is more complex. Employers are not strictly liable for co-worker harassment. Instead, the question becomes whether the employer negligently permitted the harassment to occur. A California court will permit an employee to sue the employer if the employee can demonstrate both of the following:
The employer knew or should have known that harassment was occurring, and
The employer failed to take appropriate, immediate corrective action in response to the harassment
Whether the employer should have known about the harassment and whether they took appropriate corrective action will likely turn on whether the employer took proper measures to prevent harassment in the workplace (such as mandatory harassment training and opportunities for employees to report harassment) and how the employer ultimately responded to any complaints of harassment (currently or in the past) and signs of harassment.
If the harassment was apparent even before a formal complaint, particularly to anyone with authority, the employer may be deemed to be "on notice" of the harassment and have a duty to take appropriate action. If the employer was on notice of the harassment and failed to take steps to put a stop to it, they will likely be held negligently responsible for the harassment.
Individual Liability for Harassment
California's Labor Code specifically holds that individuals are prohibited from committing unlawful harassment, regardless of whether they are an employer, supervisor, "or any other person." In fact, California's Fair Employment and Housing Act (FEHA) was amended in 2000 explicitly to ensure that employees can hold their coworkers personally liable for acts of harassment, regardless of whether the employer was aware or involved. In any instance of workplace harassment, however, one or both parties will likely seek to join the employer as a party. Notably, non-employees such as customers are not liable under the sexual harassment statutes, but they may be sued for common law torts such as battery and assault.
If you are an employee with harassment, wage & hour, or other employee rights concerns in Orange, Riverside, San Bernardino, Los Angeles, or San Diego counties, or a California employer dealing with sexual harassment allegations, employee contract disputes, or other employment law issues, contact the seasoned and thorough California employment law attorneys at Coast Employment Law at 714-551-9930 for a free consultation.