The Changing Nature of Summer Internships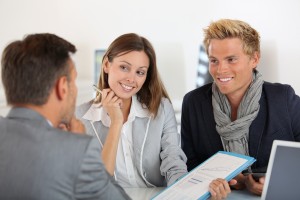 This summer, your workplace is likely to see enthusiastic, young college interns walking through the door, ready to pick up valuable experience that will help them land good jobs job. However, the picture of an intern that has been in employer minds for decades should change. The nature of internships has begun to change rapidly. Interns have begun demanding better schedules, more convenient work times, and many of the same protections that are available for regular workers.
In fact, some companies have already decided to eliminate free internships altogether. Recently, Condé Nast announced that it was getting rid of its free internship program. That spells good news for summer interns, who can now get the valuable work experience they want, and get paid for it. The good news for employers is that internships will be fewer in number, and therefore, the quality of interns walking in will be much higher due to the competition.
Colleges are also getting more involved in the kind of internships their students choose. Recently, Columbia University made the decision to stop its practice of giving students special credits for internships. New York University has also made similar moves. It now requires employers to certify that their internship programs meet the standards established by the Department of Labor before these are referred to students. Some colleges now refuse to post unpaid internship openings from businesses that already have paid internship openings for students. It's clear that employers can no longer look at internships in the same manner they have for so many years.
Much of the criticism surrounding internships and all of the measures that are aimed at protecting interns are linked to complaints against workplaces where interns were made to work long hours, work excessively, and were basically treated as unpaid labor. One New York University student who worked at a film company alleged that she was exploited during a summer internship in 2012.  She reported that she worked as many as 17 hours a day. Her duties include taking breakfast to the cast and crew, and watching film equipment. New York has since rolled in new legislation that will include interns under the city's workplace discrimination laws.