California Now Requires Paid Sick Leave for Employees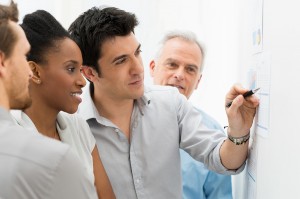 A new law that was recently signed by Governor Jerry Brown in the state of California would provide employees sick leave every year.
The law was signed in September 2014 by Governor Jerry Brown. The law is titled The Healthy Workplaces, Healthy Families Act of 2014. Under the law, California employers must grant their workers at least three paid sick days of leave annually. Employees that are covered under the policy would include not just full-time employees, but also some temporary and part-time workers.
The law will take effect on July 1, 2015. Once the law goes into effect, employees who have worked for a minimum of 30 days in California in a year beginning from the date of employment, will be eligible for three days of sick leave.
California is now the second state in the country to require employers in the private sector to provide paid sick days off to their employees. The other state is Connecticut. Now, that the California legislation has been signed, Los Angeles employment lawyers believe it is likely to spur calls for similar such paid sick leave at the federal as the state level.
Under the law, the provisions of the California-Based Theft Prevention Act have also been amended to require employers to disclose rights to sick leave to newly- hired employees. The law would also extend the right to such paid sick leave to almost all employees, including full-time, part-time and temporary employees.
Some employees however, may be exempted under the law. For instance, certain construction industry and other employees may be exempted from this law. If you want to discuss if all of the employees in your organization are covered by the new paid sick leave law, speak with a Los Angeles employment lawyer. It's important for employers to be aware of these laws, and any changes to the legislation as and when they occur, to avoid employment litigation related to violations.