California Business Ranking – 2016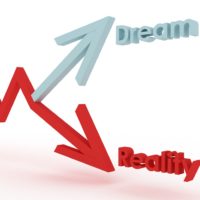 Every year, CNBC releases a ranking of America's top states for business.  The rankings are based on "60 measures of competitiveness, developed with input from a broad and diverse array of business and policy experts, official government sources, the CNBC Global CFO Council and the states themselves."
Typically, California is ranked one of the most difficult states for business.  This year, California has climbed to number 32 on the list (out of 50).  Unfortunately, the reasons for the rise seems disingenuous.  First, the CNBC rankings shows that California is #2 in "Technology and Innovation".  Duh!  Everyone knows that Silicon Valley is a hub of powerhouse technology firms.  The problem with this category is that California is a large state and Silicon Valley is located in the southern San Francisco Bay area.  Although this category may be beneficial to California's tax earnings, it is not very beneficial to the overall population of California.
Second, the CNBC rankings show that California is #2 on the "Access to Capital" category.  The problem with this category is that capital is everywhere and crosses state lines.  CNBC states that this category relies on the following information to determine this category:
"Companies go where the money is, and capital flows to some states more than others. We look at venture capital investments by state, as well as small-business lending on a relative basis."
Silicon Valley houses some of the largest tech businesses in the world, including Google, Apple and Facebook.  Silicon Valley, by itself, is one of the biggest economies in the world.  Of course California is going to receive high rankings in investments!  Studies show that the Bay Area received 76% of California's investments and 53% of the U.S.'s total investments in the Q2 of 2016.
Most areas outside of the Southern San Francisco Bay area are struggling.  The reason for this is clear.  California ranks 49th and 50th in the two most important business categories, "Cost of Doing Business" and "Business Friendliness".
California ranks 49th in "Cost of Doing Business".  Cost of doing business is based on the following factors:
"[C]ompetitiveness of each state's tax climate, as well as state-sponsored incentives that can lower the cost of doing business. Utility costs can add up to a huge expense for business, and they vary widely by state. We also consider the cost of wages, as well as rental costs for office and industrial space".
In California, the cost of doing business raises annually with an increasing minimum wage, cost of living along with many debilitating regulations.  Larger businesses, in turn, have left California so that they may better compete with non-California businesses.  This results in less jobs and, in turn, less taxable income.
California is ranked LAST in the most important category, "Business Friendliness".   CNBC stated:
"Regulation and litigation are the bane of business. Sure, some of each is inevitable. But we grade the states on the freedom their legal and regulatory frameworks provide for business."
Unless you are a business owner or manager, it is difficult to truly understand the impact that laws and regulations have on business growth and development.  The more laws and regulations, the more: 1) internal policies businesses must create, maintain and oversee to remain compliant, 2) insurance premiums rise with reduced coverage, 3) lawsuits and government field enforcement a business must defend itself against, 4) attorneys that see opportunity to bring claims against businesses, and 5) settlements a business must pay, which are often nuisance settlements resulting from baseless legal claims. The above factors drive up business costs which may have an unforeseeable affect on marketing budget, growth and employee incomes.
California businesses are overwhelmed with laws and regulations that impact their growth and development.  In California, litigation is rampant and the California government is hungry for money.  The larger a business grows in California, the more laws and regulations which apply to that business.  This is another reason larger businesses have decided to leave and smaller businesses decide to remain small.  Ultimately, this is a net loss to Californians looking for good paying employment.