Avoiding Litigation during the Holidays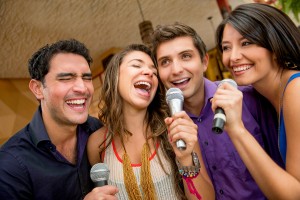 With so many parties to throw, no employer can afford to ignore the very real litigation risks that these parties can throw up. There will be a number of company events that you will be expected to host over the next few weeks. These company affairs are very useful, because they help to boost a sense of belonging to the company and allow employees to loosen up after a long year of hard work. Unfortunately, they're also very often the scene for inappropriate or drunken behavior that can lead to charges of sexual harassment against a company.
It helps to have an anti-sexual harassment policy in place before the start of the holiday season. Talk to a Santa Ana employment lawyer about drafting a policy like this. Make sure that all employees in the company, including managers and supervisors, and lower-level employees are all aware of your policies against sexual harassment at office parties. These memos must be circulated throughout the office, and special training must be conducted for managers and supervisors about identifying inappropriate behavior.
In fact, many companies also have specific personnel who are in charge of looking out for inappropriate behavior and stepping in to stop such behavior during office parties. The job of these personnel is to monitor the consumption of alcohol, and ensure that employees are not getting drunk or intoxicated to the level that they do not know what they are doing.
Don't make alcohol absolutely free at the party. It's a good idea to issue tickets for free drinks, and limit the number of tickets that people can access. That helps people control the amount of alcohol that they drink. As much as possible, avoid hard alcohol beverages. Offer beer or wine, and offer all kinds of other non-alcoholic options to people who do not want to drink at the office party. Offer designated driver options or free rides home for people who may be too intoxicated to drive home after the party.
If you are currently facing charges of sexual harassment against a company, speak with a Santa Ana employment lawyer about defending your company against these charges.