Avoiding Employment Lawsuits: Tips for Small Business Owners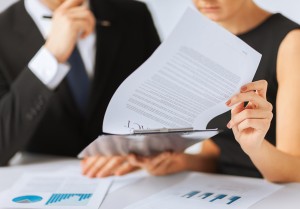 An employment lawsuit can be financially devastating for a small-business owner.  Therefore, it is imperative that smaller companies take steps to reduce their exposure to an employment lawsuit filed by a disgruntled employee.
One of the major causes of litigation against small businesses is the fact that small-business owners are often bad at maintaining proper documentation and record keeping of interactions with employees.  As the owner of a small company, you may not believe that it is necessary to note down every time you have reprimanded a particular employee for poor performance.  However, the several times that you drew attention to the employee's performance may not even be admitted as evidence if you fire the employee, and he files a lawsuit against you, alleging wrongful termination.  You're on strong ground if you have given the employee several chances to better his performance.  However, in the failure of accurate record keeping and documentation, there is little evidence that you have brought the employee's performance to his notice.
Be stringent with record keeping.  Document all performance evaluations and performance reviews, and make sure that you have proper records that you can admit as evidence in the event of litigation.
Firing an employee is a minefield of litigation risks.  Approach a termination cautiously.  Rehearse the situation in your mind before you initiate the conversation.  You do not want to be hostile, or lose your temper.  You also do not want to make accusations that you will later regret.  Some small-business owners even choose to hand over a severance amount to the employee, in exchange for signing a release form.
Consider investing in liability insurance.  This can mean a stress on your finances because of the costs of premiums.  However, lawsuits can be even more expensive.  Since the recession, the courts have become a little more attuned to the concerns of plaintiff employees, which means that large verdicts against employers, especially in wrongful termination lawsuits, are not uncommon.
Make sure that your workplace has all labor and employment-related materials posted everywhere.  Every employee must have an employee handbook that covers all the rules and regulations of your company.  Seek the help of a human resources consultant while drafting your handbook.  These are investments and not expenses, because they can help minimize your exposure to a lawsuit.